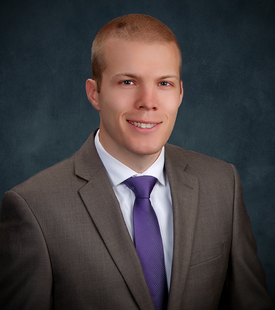 Christopher K. LeCates
Office:
Bismarck
Christopher (Chris) K. LeCates is an Associate in the firm's Bismarck office. His practice focuses on oil and gas litigation, title opinions, foreclosures, commercial law, and general commercial litigation. He regularly represents the firm's energy and banking clients in a wide variety of matters.
Prior to joining the firm, Chris served as law clerk to the Honorable Justice Dale V. Sandstrom of the North Dakota Supreme Court. Chris graduated Magna Cum Laude from the University of North Dakota School of Law in 2013.
Practice Areas
Collections
Personal Property Foreclosures, Claim and Delivery, Replevin, and Injunctive Remedies
Real Property Foreclosures & Landlord-Tenant Disputes

Oil and Gas
Litigation
Title Examination
Bar Admission
North Dakota, 2013
Education
2013, J.D., Magna Cum Laude, University of North Dakota School of Law
2009, B.S. in Economics, Utah State University
Honors & Awards
Order of the Coif
Professional Affiliations
State Bar Association of North Dakota