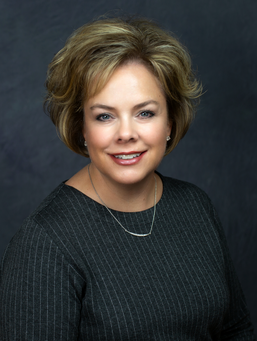 Lori A. McMullen
Office:
Sheridan
Lori McMullen is a Partner in the Energy, Environment and Natural Resources Department in the firm's Sheridan, Wyoming office, and is a member of the firm's Executive Committee.
Lori has a broad practice in natural resources, real property, estate administration and secured transactions. However, her practice is largely focused in oil and gas and renewables with a primary emphasis on title examination, acquisitions and divestitures, and title curative matters.
After graduating from the University of Wyoming College of Law, Lori served as a staff attorney in the Wyoming Legislative Service Office in Cheyenne, Wyoming, for two years before entering private practice with Lonabaugh and Riggs, LLP in Sheridan, Wyoming. Lori was a partner at Lonabaugh and Riggs, LLP before joining Crowley Fleck PLLP in January of 2012.
Practice Areas
Bankruptcy
Collections
Commercial Loan Transactions
Personal Property Foreclosures, Claim and Delivery, Replevin, and Injunctive Remedies
Real Property Foreclosures & Landlord-Tenant Disputes

Mergers & Acquisitions
Renewable Energy
Associated Transmission Lines
Title and Real Estate Related Matters

Mining – Hard Rock, Coal and Other Minerals
Pipelines, Transmission Lines and Other Linear Facilities

Oil and Gas
Mergers and Acquisitions
Title Examination

Acquisitions and Dispositions
Due Diligence
Mergers

Land and Mineral Acquisition
Title Review and Curative

Natural Resources and Environmental Law

Real Estate
Access, Title and Property Disputes
Commercial Real Estate Acquisition, Sales and Leasing
Real Estate Financing and Security Devices

Probate, Estate and Trust Administration
Bar Admission
Wyoming, 1997
North Dakota, 2011
United State District Court, District of Wyoming, 1997
United States Court of Appeals, Tenth Circuit, 1997
United States Court of Appeals, Fourth Circuit, 1997
Education
1997 – J.D., University of Wyoming, College of Law
1994 – B.A. in History with Honors, Rocky Mountain College, Billings, Montana
Prior Experience (Employment)
June 2011 – January 2012: Brown, Drew and Massey LLP – Of Counsel
June 1999 – June 2011: Lonabaugh and Riggs LLP – Partner
September 1997 – June 1999: Legislative Service Office – Staff Attorney
Community Involvement
Child Development Center, Region II (Board Member/Treasurer, 2006-2013)
Whitney Benefits (Trustee, 2014-2017)
Professional Affiliations
Chair-Elect – Energy and Natural Resources Section Wyoming State Bar (2018)
Chair – Energy and Natural Resources Section
Wyoming State Bar (2019)
Member of Wyoming Association of Professional Landmen
Member of Rocky Mountain Mineral Law Foundation
Member of Petroleum Association of Wyoming
Member of American Association of Professional Landmen