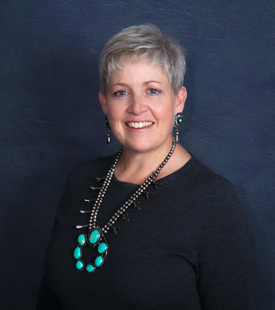 Lynne J. Boomgaarden
Office:
Cheyenne
Lynne J. Boomgaarden is a Partner in the firm's Cheyenne office. Her practice areas include oil and gas, mining, administrative law, federal and state land transactions, energy and mineral transactions and projects, outreach and governmental affairs, and appellate advocacy.
Lynne received a Bachelors of Science in Zoology in 1983 and graduated with honors from the University of Wyoming College of Law in 1991. She clerked for the Honorable Wade Brorby on the U.S. Tenth Circuit Court of Appeals. In addition to her private practice experience, she was an Assistant Professor at the University of Wyoming College of Law, teaching Oil and Gas Law, Mining Law, Agricultural Law, Constitutional Law and Legal Writing. Lynne served from March 2003 – April 2010 as Director of the Wyoming Office of State Lands & Investments and chaired the Wyoming Oil and Gas Conservation Commission.
Practice Areas
Business Organizations
Governance

Energy & Minerals Projects & Transactions
Mining – Hard Rock, Coal and Other Minerals
Oil and Gas
Power Plants, Hydro Facilities, Refineries and Other Industrial Facilities

Renewable Energy
Permitting and Environmental
State and Local Taxes and Local Government Impact Fees

Lobbying, Regulatory and Administrative Affairs
Environmental
Mergers and Acquisitions
Oil and Gas Conservation Commission

Lobbying
Regulatory and Administrative Affairs

Farm and Ranch Transactions
Water Rights

Water Law
Other Water-Related Matters
Bar Admission
Wyoming
U.S. District Court, District of Wyoming
U.S. Tenth Circuit Court of Appeals
Education
1991 – J.D. with Honors, University of Wyoming, College of Law
1987 – B.S. with Honors, Secondary Science Education, University of Wyoming
1983 – B.S. with Honors, Zoology, University of Wyoming
Prior Experience (Employment)
Belcher and Boomgaarden LLP, Partner, 2011 – August 2013
Director, Office of State Land and Investments, March 2003 – April 2010
Chair, Wyoming Oil & Gas Conservation Commission
Assistant Professor, University of Wyoming, College of Law (Oil & Gas Law, Mining Law, Agriculture Law, Constitutional Law and Legal Writing)
Honors & Awards
Best Lawyers in America for Energy Law and Mining Law (2014-Present)
Order of Coif (1991)
AV Preeminent Rating by Martindale-Hubbell
Community Involvement
Rocky Mountain Power Advisory Board (2012-2015)
First Interstate Bank Advisory Board (2011-Present)
Cheyenne LEADS Board of Directors (2011-Present)
Cheyenne Frontier Days Board of Directors (2013)
Diocese Finance Council, Diocese of Cheyenne
Professional Affiliations
Wyoming State Bar Association
Member, Ewing T. Kerr American Inns of Court
Member, Trustee Rocky Mountain Mineral Law Association
Member, Petroleum Association of Wyoming
Member, Mining Associates of Wyoming
Fellow, American College of Real Estate Lawyers