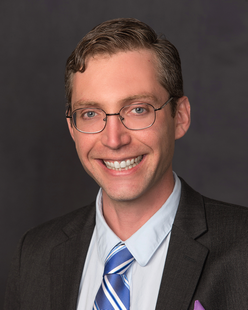 Lucas A. Wallace
Office:
Billings
Montana's workers' compensation system is intended to provide injured workers with medical care regardless of who is at fault. However, at times, the system can be subject to abuse. In addition, injured workers are often better served by getting out of the workers' compensation system by settling their claim. I have a state-wide practice working with Montana workers' compensation insurers and third-party administrators throughout all stages of workers' compensation claims by advising on compensability and claims handling decisions, representing insurers in mediation, negotiating settlements, and, if necessary representing insurers in litigation.
In addition, Montana's unique legal landscape presents special challenges for employers dealing with an employee's injury. In that context, I have advised employers large and small on their rights and obligations, and options under Montana law.
In addition to my work in the workers' compensation arena, I have experience defending wage and hour lawsuits under the Fair Labor Standards Act, employment discrimination lawsuits, products liability, personal injury, and medical malpractice lawsuits.
I am based out of Billings but work part time out of Crowley Fleck's Helena office. Outside the office, I am an amateur painter and a collector of 1950's and 60's sci-fi paperbacks.
Practice Areas
Labor & Employment
Advice and representation in employment litigation, including wrongful discharge and discrimination matters
Independent contractor / employee classification
Wage and hour compliance
Workers Compensation

Tort Litigation
Class Action Defense
Class action litigation
Common law bad faith
Coverage decisions
Insurance compliance
Medical Malpractice Defense
Negligence
Payment of insurance benefits
Personal Injury
Product Liability Defense
Products Liability
Professional negligence, including medical malpractice
Unfair Trade Practices Act
Bar Admission
Montana, 2014
U.S. District Court, District of Montana, 2014
Wyoming, 2014
U.S. District Court, District of Wyoming, 2015
U.S. District Court, District of North Dakota, 2016
North Dakota, 2016
Education
2014 – J.D. with Honors, University of Wyoming College of Law
2003 – B.A. in English, University of Wyoming
Prior Experience (Employment)
Office of the Attorney General of the State of Wyoming
Wyoming State Board of Equalization
Honors & Awards
University of Wyoming Legal Services Program Outstanding Student, 2013-2014
Wyoming Law Review Editorial Board, Volume 14
Order of the Coif, 2014
Professional Affiliations
American Bar Association Young Lawyers Division and Tort Trial and Insurance Practice section
Presentations & Publications
Case Note: Does a Contractual Right to Receive Production Payments Create a Taxable Ownership Interest in Minerals?; Sutherland v. Meridian Granite Co., 273 P.3d 1092 (Wyo. 2012)