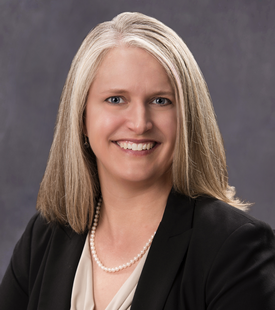 Carina L. Wilmot
Office:
Helena
Representative Matters
Providing guidance on responding to employee issues such as employee discipline - policy development - wage and overtime issues - worker health restrictions - complaints and grievances - leave requests - and terminations and resignations.
Assisting employers and businesses in drafting and reviewing employment contracts including non-compete and non-solicitation provisions - employee handbooks - drug and alcohol testing policies compliant with Federal and Montana law - and release and settlement agreements.
Training boards - supervisors - and employees on laws and their role in hiring - disciplining - and terminating employees - providing an equal employment work environment - and navigating the complex laws within the Americans with Disabilities Act - the Family Medical Leave Act - and workers' compensation.
Working with employers on I-9 verification and compliance issues.
Carina's practice focuses on employment law, immigration and I-9 compliance, and estate planning. Carina enjoys working with employers and businesses on day-to-day issues in the workplace and litigation avoidance strategies. She routinely handles a wide variety of general outside counsel matters, including discipline and terminations; discrimination, retaliation, and harassment issues; executive employment agreements; issues with employees during mergers and acquisitions; commercial contracts; and advice to employers on compliance with federal, state, and local employment laws. Carina also assists with I-9 compliance and immigration issues that arise for employers. She works with clients across Montana from small local businesses to international businesses, and represents a variety of industries including retail establishments, engineering firms, health care organizations, telecommunications and utility companies, educational institutions, and non-profits. Carina also enjoys working with individuals and families on estate planning, estate and trust administration, elder law, and business organizations.
Carina is a Montana native and feels at home in the mountains around Montana and Wyoming. She enjoys spending time with her family, being outdoors, and skating with the Hel'z Belles Roller Derby team.
Practice Areas
Immigration
Employment-Based
Family-Based
I-9 & Workforce Compliance
Naturalization/Citizenship

Labor & Employment
Advice and representation in employment litigation, including wrongful discharge and discrimination matters
Development of drug testing policies and related advice
Employee discipline and termination advice
Employee screening, hiring practices and policies
Employment contract review and drafting
Employment policy development, including handbook drafting and review
Family and Medical Leave Act compliance
Independent contractor / employee classification
National Labor Relations Act
Non-compete and non-disclosure agreements
Separation agreements
Wage and hour compliance
Workers Compensation

Trusts & Estates
Estate Planning
Bar Admission
Wyoming, 2017
North Dakota, 2017
Montana, 2014
U.S. District Court, District of Montana, 2014
Education
2014, J.D., with High Honors, University of Montana School of Law
1997, M.A., Intercultural Communication, University of New Mexico
1995, B.S. in Social Sciences, University of Wyoming (UW Honors Program)
Prior Experience (Employment)
Prior to her legal work, Carina worked in human resources as a Recruiter and in the new hires department for an organization of over 5,000 employees. Carina also worked with Johns Hopkins University training professionals in developing countries in leadership and health communication.
Community Involvement
Tibetan Children's Education Foundation, Board Member
Professional Affiliations
Society of Human Resource Managers – Member
State Bar of Montana
American Bar Association
Montana Defense Trial Lawyers Association
First Judicial District Bar Association
Lawyers' Fund for Client Protection, Board Member
Presentations & Publications
Montana Chamber of Commerce Business and The Law Conference: Federal Impacts to Montana employers: Immigration and the NLRB – Co-presentation with attorney, Greg Dorrington (2018)
Helena Chamber of Commerce: Sexual Harassment in the Workplace – Co-presentation with attorney, Alissa Chambers (2018)
Supervisory Trainings – Working for the Best, Ready for the Worst – Co-presentations with attorney, Mike Green (2016)
SHRM – Billings Society of Human Resource Managers: Intersection of the Family Medical Leave Act, the American's with Disabilities Act, and Workers' Compensation: A Real World Situation you May Face as an Employer (2016)
Board Training: Implementing and Addressing Employment Anti-Discrimination Laws (2014)
Carina Wilmot, Reichert v. State ex rel. McCulloch and the Open Door for Increased Pre-Election Substantive Judicial Review, 74 Mont. L. Rev. 441 (2013) (Available at: http://scholarship.law.umt.edu/mlr/vol74/iss2/9)