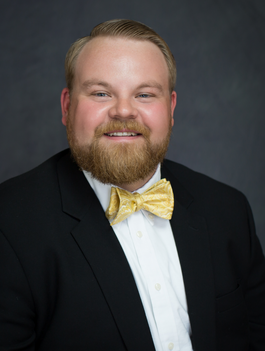 Casey R. Terrell
Office:
Sheridan
Casey is an associate in the Sheridan, WY office and practices with the Commercial Litigation and Oil and Gas practice groups. Although Casey maintains a broad civil practice, his primary areas of interest include energy litigation, commercial litigation, and real property transactions. He represents clients across the state of Wyoming.
Casey graduated from the University of Wyoming after completing a dual-degree program to receive both his MA in Environment and Natural Resources, as well as his JD. While at Wyoming, Casey excelled as an Article Editor for the Wyoming Law Review, a Legal Research Fellow for the University's Carbon Management Institute, and as a Clarence A. Brimmer and Salt Creek Energy Excellence Scholar.
Casey is originally from Cora, Wyoming. His hobbies include fishing, hiking, and supporting the Colorado Rockies and Wyoming Cowboys.
Practice Areas
Business Organizations
Litigation

Mergers & Acquisitions
Permitting and Environmental
Title and Real Estate Related Matters

Oil and Gas
Mergers and Acquisitions
Environmental
Litigation
Lobbying, Regulatory and Administrative Affairs
Oil and Gas Conservation Commission
Title Examination

Pipelines, Transmission Lines and Other Linear Facilities
Renewable Energy

Real Estate
Access, Title and Property Disputes
Commercial Real Estate Acquisition, Sales and Leasing
Condominium and Homeowners' Associations
Construction and Design
Development, Zoning and Land Use
Farm and Ranch Transactions
Real Estate Financing and Security Devices
Water Rights

Trusts & Estates
Probate, Estate and Trust Administration
Bar Admission
Wyoming- 2018
United States District Court, District of Wyoming- 2018
North Dakota- 2019
Montana- 2019
Texas-2020
Education
2018- J.D. with Honors, University of Wyoming College of Law
2018- M.A. Environment and Natural Resources, Haub School of Environment and Natural Resources at the University of Wyoming
2015- B.A. Political Science, University of Wyoming
2012- A.A. Music, Western Wyoming Community College
Prior Experience (Employment)
2015-2016 – LaBuda Law Office (Intern)
2017- Long, Reimer, Winegar, Beppler (Law Clerk)
Honors & Awards
2017- Clarence A. Brimmer Scholar
2017- Salt Creek Energy Excellence Scholar
2017- Chiles and Evelyn Plummer Interdisciplinary Excellence Scholar
2017- Nick Theos Public Lands Council Scholar
Community Involvement
Leadership Sheridan County Graduate, Class of 2019
Leadership Sheridan County Class Co-Chair, Class of 2020
Wyoming Natural Resource Foundation, Board of Directors
Antelope Butte Foundation, Board of Directors
Salt Creek Energy Excellence Scholarship Selection Committee
Professional Affiliations
Sheridan and Johnson County Bar Association, President (2018-2021)
Wyoming State Bar, Environment and Natural Resources Section-Chair
Wyoming State Bar-Member
Foundation for Natural Resources and Energy Law Young Professionals Committee-Member
Presentations & Publications
"Carbon Capture and Sequestration in the Cowboy State: A Primer for the Wyoming Lawyer"- 2019 Webinar, Wyoming State Bar Energy & Natural Resources Section.
"Potential Effects of the Proposed New Definition of Waters of the U.S. on Mining"- 2019 Presentation, National Meeting of the American Society of Mining and Reclamation.
"Low-Carbon Energy Law & Policy: What Wyoming Lawyers Need to Know"- 2019 Presentation, Wyoming State Bar Annual Meeting.
"Grit: How to develop what separates the best from the rest"-2020 Presentation, Legal Assistants of Wyoming Spring Seminar.
Pamela Garman and Casey Terrell, "Technology and Ethics: Tips for the Tech-Averse in Effectively Managing ESI in Federal Court"- Spring 2020 ABA TYL Magazine.
2021 Commencement Address-Western Wyoming Community College.
"Dividing Wyoming Farms and Ranches: Dividing the Property Without the Family Killing Each Other or Getting Killed on Taxes"-2021 Presentation, Wyoming State Bar Annual Meeting.
"Understanding Small Modular Nuclear Reactors and Their Regulation"- 2021 Panel Moderator, Landscape Discussion on Energy Law & Policy in the Rockies.
Kristina Mireles and Casey Terrell, "Extroverts and Introverts: Skills to Manage Success No Matter Your Personality Type"- Winter 2022 ABA TYL Magazine.
"Grit: The Difference Maker in Your Business and Life"-2022 Keynote Presentation, Sheridan County Chamber of Commerce Ignite Conference
"Howdy, Neighbor! Navigating Co-Development of Energy Projects on Federal Lands"-June 2022 Wyoming Lawyer Magazine