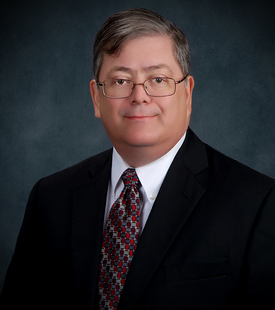 Craig B. Burns
Office:
Bismarck
Representative Matters
Oil and Gas Title Examination of Fee and Indian Lands - including voluntary units - lease line wells with overlapping spacing - and river issues.
Craig B. Burns is in the Energy, Environment and Natural Resources Department. His practice is focused on oil and gas title examination. He also has prior experience as legal counsel for the North Dakota Insurance Department and as a sole practitioner.
Practice Areas
Energy & Minerals Projects & Transactions

Oil and Gas
Indian Law
Title Examination

Comprehensive Indian Law Practice
Bar Admission
North Dakota
Texas
Wyoming
U.S. District Court, District of North Dakota
Education
1995 – J.D. with Distinction, University of North Dakota
1991 – M.B.A., St. Edwards University
1987 – B.A. Economics, University of Texas
Prior Experience (Employment)
North Dakota Insurance Department and sole practitioner.
Professional Affiliations
American Association of Professional Landmen
Landman's Association of North Dakota
Oil, Gas and Energy Law Section of the Texas State Bar
Presentations & Publications
Contributing Author to § 2.04 Indian Leases, Chapter 2 – Oil and Gas Leases, The Landman's Legal Handbook, a Practical Guide to Mineral Leases, Fifth Edition, Rocky Mountain Mineral Law Foundation.
Updated paper by Michael E. Webster (Deceased) Crowley Fleck, PLLP, entitled "Examination of Title to Indian Lands" with Colby Branch of Crowley Fleck, PLLP, for the Rocky Mountain Mineral Law Foundation's Mineral Law Series, Volume 2012, Number 1, "Nuts and Bolts of Mineral Title Examination".