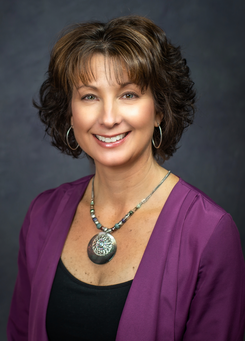 Danette R. Baldacci
Office:
Sheridan
Danette Baldacci joined Crowley Fleck in 2014 and practices out of the Sheridan office. Although she has general transactional and litigation experience, her current practice focuses on Creditor's Rights and Issues, Estate Planning, Real Estate and Adoption. Prior to joining Crowley Fleck PLLP, Danette was the Managing Attorney at Castle Law Group LLC where she represented Banks and Servicers in residential and commercial real estate and default matters as well as established and managed consolidated business units and offices in New Mexico, Nevada, Arizona, Utah and Panama. From 1998 to 2005, her practice consisted of litigation and transactional work in real estate, estate planning, adoptions, business formation and personal injury as an Associate at Michael D. Zwickl Law Office in Casper, WY.
Practice Areas
Bankruptcy
Collections
Debt Restructuring and Workouts
Personal Property Foreclosures, Claim and Delivery, Replevin, and Injunctive Remedies
Real Property Foreclosures & Landlord-Tenant Disputes

Access, Title and Property Disputes
Commercial Real Estate Acquisition, Sales and Leasing
Farm and Ranch Transactions
Real Estate Financing and Security Devices

Business Succession Planning
Charitable Giving
Estate Planning
Probate, Estate and Trust Administration
Bar Admission
Wyoming, 1998
U.S. District Court, District of Wyoming
South Dakota, 2015
Education
1998 – J.D., University of Tulsa College of Law
1992 – B.A. in Secondary Education/English Communications, University of Wyoming
Prior Experience (Employment)
2006-2013, Castle Law Group, LLC Managing Attorney
1998-2005, Michael D. Zwickl Law Office Associate
2006-2007, Wyoming Department of Agricultural and Natural Resources Mediator
2005-2007, Wyoming Law Enforcement Academy Instructor
1996-1998, Early Settlement Program, Tulsa Municipal Court Mediator
Honors & Awards
Professional Women of Wyoming (2005)
Community Involvement
Gillette Swim Team
Wyoming Swimming, Inc.
Professional Affiliations
Wyoming State Bar Association
Wyoming Trial Lawyers Association
South Dakota Bar Association
Presentations & Publications
Foreclosure 101, Legal Assistants of Wyoming, Fall Meeting, Laramie, WY (2014)
Mortgage Law in Wyoming, Wyoming State Bar Annual Meeting, Gillette, WY (2013)
Changes in the Default Industry (Panel), USFN Loan Management and Servicing Seminar, Austin, TX (2012)
Foreclosure When Banks and Borrowers Collide, Wyoming Trial Lawyers Association (telephone CLE – 2009)
No Place Like Home – Is Wyoming Part of the Foreclosure Crisis? Wyoming Lawyer Magazine (2009)