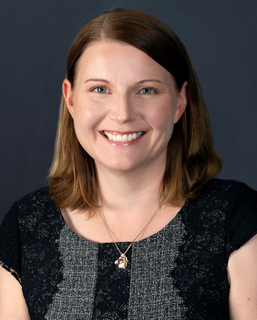 Daniela E. Pavuk
Office:
Billings
Languages Spoken
English
Slovak
One of the most important events in my life happened before I was three years old – my parents escaped from communist Czechoslovakia with my older sister and me. Their decision to leave behind everything and everyone they knew and loved to give my sister and me the opportunity to become anything in life, instilled sacrifice and dedication into my very core.
I see the same sacrifice and dedication in my employer clients, who strive to create opportunity for their businesses and the people who work for them. In turn, they entrust me with solving their problems, whether those problems are in the courtroom, or in the employer's place of business.
I also represent companies and individuals in other civil litigation matters, including commercial litigation, contract disputes, oil and gas litigation, and insurance defense.
My parents raised me to be honest and trustworthy. In fact, I am known by my colleagues and clients for my "tell-it-like-it-is" personality. It is one of my best and most appreciated qualities. My clients always know where they stand with me and their cases.
I graduated from the University of Montana, School of Law in May 2006, and have made Billings home ever since. As a partner at Crowley, I act as a supervising attorney for associates within the firm. I believe in paying forward the experience and work ethic shared with me by my mentor partners here at Crowley.
REPRESENTATIVE MATTERS:
I partner with employers in the community to represent their interests both on the advice side (review of employment policies, advice on employee issues), and then I defend their interests in employment-related litigation, including wage and hour disputes, discrimination charges, and wrongful termination matters before the Human Rights Bureau, Unemployment Insurance Division, and courts on the state and federal levels.
I also represent and defend companies and individuals in an array of litigation, which has included contract disputes, personal injury and property damage matters related to oil field operations, motor vehicle accidents and products liability.
What case was the most rewarding to work on?
While it is difficult to choose just one, my most rewarding case was also one of my first labor and employment matters. Both the hearing examiner and the Board of Labor and Appeals for the State of Montana Department of Labor and Industry had found that a former employee was entitled to unemployment insurance benefits. The employee had abandoned his job after less than three weeks on the job. My employer client asked me to appeal the decision to the district court, knowing that unemployment insurance benefit decisions are typically determined in favor of the employee. This appeal was important to my client on the basis of principal. My employer client had been willing to work with the employee to teach him the job, but the employee only seemed interested in collecting unemployment insurance.
Based on my briefing, the district court reversed the decision by the Board awarding the employee unemployment insurance benefits, and, in turn, found that the employee had abandoned his employment without good cause and was disqualified from receiving unemployment benefits. The district court stated: "Had the Board reviewed the record prior to rendering a decision as required under A.R.M. 24.11.306(1), this would have been abundantly clear. The Board's determination that [employee] advised [employer] of his inability to do the work in 'a rather limited way' is a gross understatement." The district court further stated: "The Board's determination that [employee] qualifies for unemployment benefits is contrary to the stated policy of setting aside reserves to 'be used for the benefit of persons unemployed through no fault of their own.' Mont. Code Ann. 39-51-102(3)(2011)."
Practice Areas
Construction Law
Construction Defects

Advice and representation in employment litigation, including wrongful discharge and discrimination matters
Development of drug testing policies and related advice
Employee discipline and termination advice
Employee screening, hiring practices and policies
Employment contract review and drafting
Employment policy development, including handbook drafting and review
Family and Medical Leave Act compliance
Independent contractor / employee classification
National Labor Relations Act
Non-compete and non-disclosure agreements
Separation agreements
Wage and hour compliance
Workplace safety / OSHA

Tort Litigation
Common law bad faith
Negligence
Personal Injury
Product Liability Defense
Products Liability
Bar Admission
Montana, 2006
U.S. District Court, District of Montana, 2006
U.S. Court of Appeals for the Ninth Circuit, 2008
North Dakota, 2012
U.S. District Court, District Court of North Dakota, 2012
U.S. Court of Appeals for the Eighth Circuit, 2012
Wyoming, 2018
U. S. District Court, District of Wyoming, 2020
Education
2006 – J.D. University of Montana School of Law
2001 – Hon. B.A. University of Toronto
Prior Experience (Employment)
Ms. Pavuk previously worked for the Hendrickson Law Firm in Billings, Montana.
Community Involvement
Leadership Montana – Class of 2021
Habitat for Humanity, Volunteer, 2007 – 2014
Habitat for Humanity, Board of Directors, 2011 – 2014
Youth Leader, American Lutheran Church, 2006-2007
Professional Affiliations
American Bar Association
Montana Defense Trial Lawyers
Yellowstone Area Bar Association
State Bar of Montana