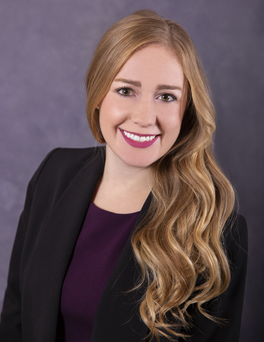 Emily M. Ramage
Office:
Williston
Emily is a litigation Associate in the firm's Williston, ND office.
Raised in Watford City, North Dakota, Emily attended the University of North Dakota. In 2016, she graduated magna cum laude, earning a Bachelor of Arts in Political Science.
In 2019, Emily received her Juris Doctorate, cum laude, from the University of North Dakota School of Law. While in Law School, she was very involved with the American Constitution Society, the Student Bar Association, and the Energy Law Association. Additionally, she was a founding student member of the Innocence Project that accepted and investigated applications from individuals incarcerated in North Dakota who claim actual innocence and believe they were wrongly convicted. Further, Emily and her partner were the UND Law School Intra-School Moot Court Champions in 2018 and were awarded the Best Appellant Brief Award.
Education
2019 – J.D., cum laude, University of North Dakota School of Law, Order of the Coif
2016 – B.A. in Political Science, magna cum laude, University of North Dakota
Honors & Awards
Mountain Mineral Law Foundation Scholar, 2018
Professional Affiliations
Rocky Mountain Mineral Law Foundation