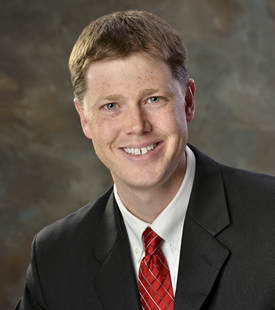 Gregory (Greg) F. Dorrington
Office:
Helena
Representative Matters
Environmental and Regulatory Matters:
Represented and advised client concerning EPA compliance order involving alleged violations of the Clean Air Act and the Resource Conservation and Recovery Act.
As local counsel - defended client against a Clean Air Act citizen suit involving preconstruction permit requirements under the New Source Review program.
Prepared and submitted public comments on behalf of energy industry client concerning proposed EPA regulations on ground level ozone standards under the Clean Air Act.
Assisted with environmental due diligence related to a proposed multi-hundred million dollar acquisition of a large-scale hardrock mine.
Advised client on permit obligations and requirements related to decommissioning of a natural gas fired power plant.
Defended client in CERCLA contaminated site dispute involving complex cost allocation and liability issues.
Advised client regarding contaminated site liability under CERCLA and Montana law and provided counsel on personal and successor liability issues relating to property divestiture and corporate dissolution.
Represented resource client in controversial hardrock mineral project involving constitutional litigation over the validity of the state's permitting scheme and in separate litigation - defended client's position in relation to ballot initiatives designed to halt the project.
Advised and assisted client in reclamation of gravel pit under Montana's Open Cut Mining Act.
Advised water user association in matters of corporate governance represented association in negotiations with the state-owner of the water project and provided counsel concerning state water rights law and marketing water to private users.
Represented clients in appellate matters including briefing and arguing before the state's highest court.
Represented private ranch owner in federal quiet title action involving access issues - prescriptive easements - implied easements - and R.S. 2477.
Represented Alaska Native corporation in civil litigation and appeals affecting land and natural resources - including easements for mineral extraction - navigability for title - R.S. 2477 rights-of-way - scope of public use easements and trespass.
Developed legislative strategy and drafted proposed legislation for resolving complex natural resources litigation.
Monitored bills during Montana's 64th legislative session and advised attorneys and clients of potential legal impact to industry in areas of water quality - sage grouse - oil and gas - permitting and tax.
Advised and assisted client through Montana's agency rulemaking process and provided government relations services.
Immigration Matters:
Advised or otherwise assisted clients regarding B-1/B-2 visitor visa - E-1/E-2 treaty trader/investor visas - EB-5 investor visas - F-1 student visas - H-1B and H-2B petitions - J-1 exchange visitor visas - K visas for the fiancé - minor children or spouse of a U.S. citizen - L-1A/L-1B intra-company transferee visas - TN visas under NAFTA - as well as other visa categories and programs.
Advised clients with employment-based immigration process including prevailing wage determinations - PERM labor certifications - adjustment of status - and consular processing.
Advised clients regarding lawful permanent residence (commonly referred to as a "green card") and naturalization.
Advised business clients on I-9 and E-Verify compliance and other immigration issues that arise in the hiring process.
Prepared employment-based immigration law training manual for large school district client and gave in-house immigration law training sessions to district decision-makers.
Badges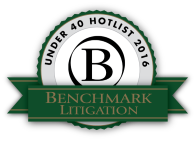 Greg Dorrington practices in the firm's Helena office as a member of the Natural Resources and Environmental Litigation Practice Group. His practice is focused on project development, strategic counseling, environmental and natural resources litigation, due diligence, and other administrative and regulatory matters. Greg's practice also encompasses government affairs for the firm's natural resources clients.
In addition to his natural resources work, Greg maintains an active immigration law practice where he assists businesses and individuals with their immigration needs. Greg routinely advises clients regarding immigrant and nonimmigrant visas, family-based and employment-based visa petitions, the PERM labor certification process, the immigrant investor program, I-9 compliance, and immigration issues that arise in the hiring process.
Greg is a fourth-generation Montanan and Helena native. When not practicing law he can be found exploring Montana's mountains, lakes and rivers with his family.
Practice Areas
Energy & Minerals Projects & Transactions
Mining – Hard Rock, Coal and Other Minerals

Renewable Energy
Permitting and Environmental

Immigration
Family-Based
I-9 & Workforce Compliance

Lobbying, Regulatory and Administrative Affairs
Oil and Gas

Lobbying
Regulatory and Administrative Affairs

Mining – Hard Rock, Coal and Industrial Minerals
Litigation and Administrative Proceedings
Mine Development and Operation

Real Estate
Access, Title and Property Disputes
Development, Zoning and Land Use
Water Rights
Bar Admission
Alaska
Idaho
Montana
North Dakota
Wyoming
Colorado
U.S. Court of Appeals for the Ninth Circuit
U.S. District Court for the District of Alaska
U.S. District Court for the District of Montana
U.S. District Court for the District of North Dakota
Education
2007 – J.D., Cum Laude, Vermont Law School
2003 – B.A. in Philosophy, Cum Laude, Gonzaga University
Prior Experience (Employment)
Prior to joining Crowley Fleck, Greg practiced with a respected firm in Anchorage, Alaska, where he represented individuals, municipalities, school districts, and businesses in a broad range of legal affairs, including environmental permitting and counseling, litigation, and immigration law. Before entering private practice, Greg clerked for Judge Sharon L. Gleason, a prominent Alaska judge who now sits on the federal bench. He also served as a law clerk in the U.S. Department of Justice, Environmental and Natural Resources Division, in Washington, D.C.
Honors & Awards
Benchmark Litigation Rising Star – 2017
Mountain States Super Lawyers Rising Star – 2017-Present
Benchmark Litigation, Under 40 Hot List – 2016
Academic Excellence Awards, Legal Writing, Native Americans and the Law
Dean's Fellow and Teaching Assistant, Legal Writing, Legal Research, Appellate Advocacy
Administrative Editor for the Vermont Journal of Environmental Law
Community Involvement
Rotary International, Rotary Club of Helena
Professional Affiliations
State Bar of Montana – Natural Resources, Energy & Environmental Section
Alaska Bar Association – Environmental/Natural Resources Section, Alaska Native Law Section, Corporate Counsel Section, Immigration Law Section
Idaho State Bar – Environment & Natural Resources Law Section, Water Law Section
Wyoming State Bar – Energy & Natural Resources Section
State Bar Association of North Dakota – Administrative & Government Lawyers Section
American Bar Association – Section of Environment, Energy, and Resources (Committee Member: Energy and Natural Resources Litigation; Air Quality; Environmental Transactions and Brownfields; Superfund and Natural Resource Damages Litigation)
American Immigration Lawyers Association
Presentations & Publications
Montana Chamber of Commerce, Business and the Law Conference, Federal Impacts on MT Employers – Immigration & NLRB Update, March 14, 2018 (Helena, Montana)
Montana Medical Association Interim Membership and Board of Trustees Meeting, Health Care Legislation Highlights, February 17, 2017 (Helena, Montana)
Montana Energy Conference, Legal Obstacles to Energy Development: Clean Power Plan and Ground Level Ozone, March 29, 2016 (Billings, Montana)
CERCLA Successor Liability, fall/winter 2015 (Montana, Wyoming, North Dakota)
Montana Energy Law Seminar, Governmental Affairs & Legislative Update, August 31, 2015 (co-presented with Aimee Grmoljez) (Billings, Montana)
EPA's Proposed Reduction to Ground Level Ozone NAAQS, January 2015 (Montana, Wyoming, North Dakota)
R.S. 2477 Litigation and Legislation Presentation for the Alaska State Bar Association and a coalition of corporate landowners in Alaska, winter/spring 2014 (Anchorage, Alaska)
"Banking for Salmon: How to Balance the Klamath Basin's Liquid Ledger Sheet with a Comprehensive Basin-Wide Water Bank," Editorial, VT. J. Envtl. L., May 4, 2007.