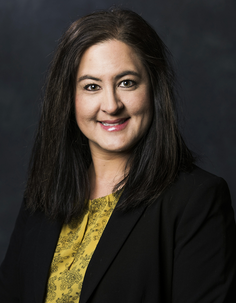 Kristy L. Buckley
Office:
Bozeman
People who know me will tell you that I began reading the Internal Revenue Code at age 13 and I am unequivocally passionate about tax law. I am a partner in Bozeman, MT. My niche area of practice is in Employee Benefits. I enjoy the opportunity to help employers and associations develop cutting edge techniques to reward employees while taking advantage of tax rewards or avoiding tax penalties.
I regularly advise clients about laws that impact self-funded health insurance plans, welfare benefit plans, 401(k) plans, 403(b) plans, profit sharing plans, cafeteria plans, health reimbursement arrangements, supplemental executive retirement plans, and executive bonus plans. I provide plan design and compliance assistance under the Internal Revenue Code, ERISA, COBRA, HIPAA, and the state Insurance Code. When plan errors arise, I help employers navigate corrective programs with the IRS and the U.S. Dept. of Labor to avoid audits. I further provide advice regarding plan reporting and disclosures (e.g., Form 5500, Form M-1, Montana MEWA Annual Statement, Medicare Part D, and Form 5310-A) and compliance with plan disclosure requirements (e.g., Summary Plan Descriptions, Summary of Material Modifications, QDIA Notices, Safe Harbor Notices, Summary of Benefits and Coverage, and Summary Annual Reports). All of the above skills are further tapped when I advise on mergers, acquisitions, and business succession planning transactions that involve transitions for employees and their employee benefits.
While in law school, I served as an Articles and Comments Editor of the University of Miami Business Law Review and as the Executive Editor of the Tax Law Chronicle. I was a two-time academic merit scholar in my LL.M. of Taxation program. I passed the CPA Exam in 2002 and had experience as an accountant before entering law school.
Practice Areas
Employee Benefits, ERISA & Executive Compensation
Affordable Care Act
Cafeteria Plan Advice
Discrimination Issues for Health Plans
Discrimination Issues for Retirement Plans
Executive Pay and Executive Deferred Compensation
Fiduciary Duty Issues for Health Plans
Fiduciary Duty Issues for Retirement Plans
Fixing Benefits Plans with the IRS and DOL
Health Plan Design and Compliance
HIPAA Compliance for Health Plans
Keeping a Qualified Retirement Plan Tax-Qualified
Maximizing Tax Deferrals using Retirement Plans

Healthcare
Electronic Information, Technology, and Security [HIPAA]
Plans, Managed Care, Employee Benefits, and Executive Compensation
Tax and Finance

Employment contract review and drafting
Separation agreements

Acquisitions and Dispositions
Due Diligence
Mergers

Taxation
Mergers and Acquisitions, Spin-Offs, and Reorganizations
Tax Audits and Controversies
Bar Admission
Montana Supreme Court
Florida Supreme Court
Wyoming Supreme Court
U.S. Tax Court
U.S. District Court, District of Montana
Education
2006 – LL.M., Taxation (Master of Laws in Taxation), University of Miami School of Law
2005 – J.D., University of Miami School of Law, cum laude
2002 – M.P.Ac. (Master of Professional Accountancy), Montana State University
2001 – B.S. in Business and accounting, Montana State University, cum laude
2001 – B.S. in Sociology and Legal Studies, Montana State University, cum laude
Prior Experience (Employment)
Akerman Senterfitt, LLP – Orlando, FL
ShubinBass, PA – Miami, FL
Clark Nuber PS – Seattle, WA
Honors & Awards
AV Preeminent Rating by Martindale-Hubbell (2013-present)
Mountain States Super Lawyers Rising Star for Employee Benefits (2018, 2019)
State Bar of Montana, Frank Haswell Award, 2014
Articles and Comments Editor, University of Miami Business Law Review, 2003-2005
Executive Editor, University of Miami Tax Law Chronicle, 2004-2005
Academic Merit Scholar, University of Miami, Master of Laws in Taxation (2)
CALI Excellence for the Future Awards, University of Miami (2)
The Honor Society of Bar and Gavel, University of Miami
Beta Alpha Psi
Community Involvement
Leadership Montana – Class of 2016
Bozeman Rotary Club, Board Member (2017 – Present); President Elect (2020-2021); President (2021-2022)
Family Promise of Gallatin Valley, Board Member (2016 – 2019)
Bozeman Sunrise Estate Planners Group Member (2006-2011)
Professional Affiliations
Pacific Coast Area TE/GE Council, Member (2015 – present); Pacific Coast Vice Chair (2019 – Present); National Board Member (2019 – Present)
American Bar Association, Tax Section Member, Employee Benefits Committee
American Bar Association, Health Law Section Member, Employee Benefits and Executive Compensation Interest Group
Society for Human Resource Management Member (2015-present)
American Society for Pension Professionals & Actuaries Member (2015-present)
National Association of Plan Advisors Member (2015-present)
American Health Lawyers Association Member (2011-present)
State Bar of Montana, Health Law Section Member (2011-present); Council Member (2013-2019)
State Bar of Montana, BETTR Law Section Member (2008-2012); Secretary (2008-2012)
Western Pension & Benefits Conference – Montana Chapter, Member (2007-2010)
National Center for Employee Ownership Member (2011-2016)
Gallatin County Bar Association
Presentations & Publications
Presentations:
– EBSA Practitioners Panel, Moderator for TE/GE Joint Council Annual Meeting, Virtual (February 2022)
– Employment Law and Terminology, Moderator for TE/GE Joint Council Annual Meeting, Virtual (February 2021)
– Employee Benefits Update Regarding Health Plans and 2020 COVID-19 Developments, Health Care Law Section of the Montana Bar Association, October 2020
– News from Employee Plans, Moderator for TE/GE Joint Council Annual Meeting, Washington D.C. (February 2020)
– Pacific Coast TE/GE Mid Year Meeting, Orange, CA, Vice Chair (October 2019)
– Annual Employee Benefits Update, live broadcast in Montana, Wyoming, and North Dakota, in-person at Billings, MT, Co-Speaker (April 2019)
– Ask the Regulators About Reporting and Prohibited Transactions, Moderator for TE/GE Joint Council Annual Meeting, Washington DC (February 2019)
– Internal Crowley Fleck, Tax Cuts and Jobs Act of 2017 Changes to Employee Benefits (January 2019)
– IRS Voluntary Compliance, Co-Speaker with IRS Voluntary Compliance Unit in Great Lakes Area, Great Lakes Area TE/GE Council Meeting, Chicago, IL (July 2018)
– Top 5 Practitioner Issues for the IRS, Moderator for TE/GE Joint Council Annual Meeting, Baltimore, MD (February 2018)
– Employee Benefits Leadership Forum: Practical Tips to Lead Your Employee Benefits Team and Roundtable, live broadcast to 7 locations throughout Montana and Wyoming (October 2017)
– Top 5 Practitioner Issues for the DOL: MEWAs and VEBAs, Panelist for TE/GE Joint Council Annual Meeting, Baltimore, MD (February 2017)
– Montana Commissioner of Securities and Insurance, Penny Money Matters for Montana Women, Conference, Billings MT, Retirement Panelist (August 2016)
– Montana Commissioner of Securities and Insurance, Penny Money Matters for Montana Women, Evening Workshop, Bozeman MT, Retirement Panelist (June 2016)
– Crowley Fleck, Employment Law Webinar, Helena MT, Co-speaker (April 2016)
– Private Client, ACA Reporting Requirements: Preparation for Small Employers, Webinar, Co-speaker (July 2015)
– Private Client, ACA Reporting Requirements: Preparation for Large Employers, Webinar, Co-speaker (July 2015)
– State Bar of Montana, Health Legislation CLE, Webinar, Co-speaker (June 2015)
– Internal Crowley Fleck, The Affordable Care Act: Preparation for Tax Lawyers, Billings MT and Webinar (January 2015)
– State Bar of Montana Annual Meeting, The Affordable Care Act: Preparation for Small Employers, Big Sky MT (September 2014)
– Montana Funeral Directors Association, The Affordable Care Act: Preparation for Small Employers, Billings MT (June 2014)
– Yellowstone Area Bar Association, The Affordable Care Act: Preparation for Lawyers, Billings MT (April 2014)
– Associated Employers of Montana, The Affordable Care Act: Preparation for Employers, Billings MT, Co-speaker (April 2014)
– Montana Hospital Association Annual Meeting, Employer Play or Pay – Get the Most out of the Enforcement Delay, Billings MT, Co-speaker (September 2013)
– State Bar of Montana Annual Meeting, Health Care Law Hot Topics CLE, Helena MT, Panelist (September 2013)
– Missoula MT Chamber of Commerce, Health Care Forum, Patient Protection and Affordable Care Act – Are you Ready?, Missoula MT, Panelist (June 2013)
– Associated Employers of Montana, Health Care Reform: Preparation for Employers, Billings MT, Co-speaker (April 2013)
– Crowley Fleck, Health Care Reform Preparation for Employers – Employer Play or Pay The Basics Plus New Rules & New Hurdles, Webinar, Co-speaker (March 2013)
– Associated Employers of Montana, Employee Benefits Hot Topics, Billings MT, Co-speaker (July 2012)
Publications:
– "SECURE ACT: How the sweeping new law on retirement plans impacts employers you represent" Montana Lawyer, February 2020
– "AHCA: What Employers Need to Know" Crowley Fleck Employee Benefits Newsletter, May 2017
– "ACA: Under the knife" Montana Lawyer, March 2017
– "ACA: Under the knife" Montana Lawyer, February 2017
– "President Trump ACA Executive Order" Crowley Fleck Employee Benefits Newsletter, January 2017
– "Injunction Blocks ACA Nondiscrimination Rule" Crowley Fleck Employee Benefits Newsletter, January 2017
– "Affordable Care Act Reporting Delayed" Crowley Fleck Employee Benefits Newsletter, November 2016
– "Long Awaited 457 Proposed Regulations!" Crowley Fleck Employee Benefits Newsletter, June 2016
– "Critical New Developments for Employment Law and Employee Benefits" Crowley Fleck Newsletter, May 2016 (co-author)
– "ACA – End of Year News, Some Delays" Crowley Fleck Employee Benefits Newsletter, December 2015 (co-author)
– "U.S. Supreme Court on ACA: King v. Burwell" Crowley Fleck Employee Benefits Newsletter, June 2015 (co-author)
– "Hot off the Press – New ACA Reporting Forms!" Crowley Fleck Employee Benefits Newsletter, February 2015 (co-author)
– "Setting the ACA Record Straight" Crowley Fleck Employee Benefits Newsletter, December 2014 (co-author)
– "Tiers of the Sun: Montana Multi-Tier Pass-Through Entity Apportionment Developments" Crowley Fleck Tax Newsletter, Summer 2014 (co-author)
– "ACA Update Where are we now" Montana Lawyer, February 2014 (Co-Winner, Frank Haswell Award)
– "Fees Due Next Week…For Health Care Reforms" Crowley Fleck Employee Benefits Newsletter, July 2013 (co-author)
– "401(k) Plan Designs" Crowley Fleck Employee Benefits Newsletter, August 2012 (co-author)
– "2012 SBC Requirements" Crowley Fleck Employee Benefits Newsletter, August 2012 (co-author)
– "Newsflash! Health Care Reform Decision" Crowley Fleck Employee Benefits Newsletter, June 2012 (co-author)
– "Health Care Tax Credit" Crowley Fleck Employee Benefits Newsletter, March 2012 (co-author)
– "Tax Shelter Information and How the Confidentiality Rule Protects Clients: The Relevance of Recent Changes to ABA Model Rule of Professional Conduct 1.6" University of Miami Business Law Review, Fall/Winter 2004