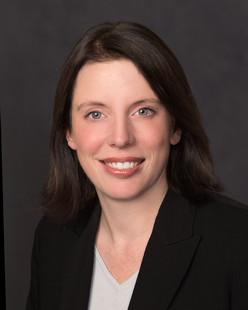 Monique Voigt
Office:
Billings
An avid learner and curious individual, I love discovering more about the world and enjoy the opportunity to do so in representing a variety of clients from diverse backgrounds.
In my work, I have been able to assist both insured individuals and insurance companies in their litigation needs. My litigated matters have varied from the defense of car accidents, products liability claims, contract disputes, property damage, easements to real property, alleged bad faith, and more.
I have found that my twin interests of language and the interaction of people, which can be seen in my two undergraduate degrees, are a great help in working toward finding resolutions to my clients' legal issues. In the end, I believe my work is best accomplished with an active interaction with the client and a reasonable approach to the problem at hand.
Practice Areas
Tort Litigation
Class Action Defense
Common law bad faith
Coverage decisions
Insurance compliance
Negligence
Payment of insurance benefits
Personal Injury
Product Liability Defense
Products Liability
Unfair Trade Practices Act
Bar Admission
Montana, 2007
U.S. District Court of Montana, 2007
Wyoming, 2010
U.S. District Court of Wyoming, 2010
9th Ninth Circuit Court of Appeals, 2012
North Dakota, 2013
U.S. District Court of North Dakota, 2013
Education
2007 – J.D., University of Montana School of Law
2004 – B.A., English (Literature), University of Montana
2004 – B.A., Sociology, University of Montana
Community Involvement
Tiny Tails K-9 Rescue – Volunteer
Professional Affiliations
Montana Defense Trial Lawyers
State Bar of Montana
Wyoming State Bar Association
Yellowstone Area Bar Association
North Dakota State Bar Association