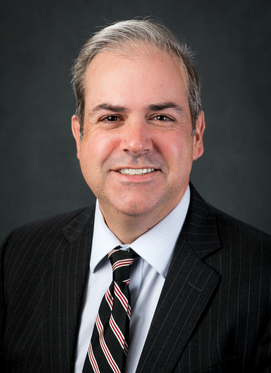 Nick Healey
Office:
Cheyenne
Nick is Senior Counsel in the Cheyenne office. He is a member of the Healthcare, Business Organizations and Mergers and Acquisitions practice groups.
Nick Healey has experience representing and advising a wide variety of entities, with a particular focus on the health care industry. His diverse health care clients include hospital systems and their medical staffs, ambulatory surgery centers, FQHC's and RHC's, physician groups, pharmacies, clinical labs, medical device manufacturers. In addition to the general business issues faced by health care entities, Nick works frequently advising companies and individuals with respect to compliance with Wyoming and federal health care laws and regulations, and in representing health care providers with respect to reimbursement issues and administrative proceedings. Nick also speaks regularly for health care organizations such as the Wyoming Medical Society, the Wyoming Hospital Association, Leading Age – Wyoming, the Wyoming Association of Medical Staff Services (WyAMSS) and the Idaho Association of Medical Staff Services (IAMSS).
Nick also has an active practice in representing companies in business formation and contracting, financing, and mergers, as well as resolving and litigating disputes. He is one of the few lawyers in Wyoming with significant experience conducting private securities offerings under Regulation D of the Federal Securities Act of 1933. Nick has assisted companies as diverse as pet food manufacturers, ambulatory surgery centers and oil and gas partnerships in raising start-up and operating capital, under Rules 504, 505 and 506 of Regulation D.
Practice Areas
Business Organizations
Governance
Mergers, Acquisitions & Other Business Transactions
Non-Profit Entities

Healthcare
Business, Governance, Operations, and Transactions
Electronic Information, Technology, and Security [HIPAA]
Healthcare Education
Healthcare Labor and Employment
Healthcare Litigation
Long Term and Elder Care, In-Home Care, Hospice, and Rehabilitation
Medical Staff, Credentialing, Peer Review, and Physician Matters
Physician Organizations and Issues
Plans, Managed Care, Employee Benefits, and Executive Compensation
Tax and Finance

Mergers and Acquisitions
Acquisitions and Dispositions
Due Diligence
Joint Ventures
Mergers
Securities
Bar Admission
Wyoming
Colorado
Idaho
Education
B.A. (Honors), Acadia University, Wolfville, Nova Scotia
J.D., University of Wyoming, College of Law
M.B.A., University of Wyoming, College of Business
Prior Experience (Employment)
1999-2000 – Britton Gray, P.C., Oklahoma City, Oklahoma
2000-2002 – Boone, Smith, Davis, Hurst & Dickman, Tulsa, Oklahoma
2002-2018 – Dray, Dyekman, Reed & Healey, P.C., Cheyenne, Wyoming
Professional Affiliations
American Health Lawyers Association
American Bar Association, Health Law Section
Presentations & Publications
Selected Publications
Wyoming Medical Society
• "Legal Liability Protections for Wyoming Physicians"2020
• "IPA's: Not just a stiff drink" and the second presentation was titled "Here Be Monsters: Physician Employment Contracts"
• "The Shortest Distance Between Physicians and Patients" 2015
• "What a Physician Can Say About Marijuana" 2015
• "Here Be Monsters: Physician Employment Contracting for the Employer and the Employed" 2014
• "Physician Supervision of CRNA's Under Medicare Regulations and Wy. Law" 2013
• "Setting a place for patient safety at the tort reform table" 2012
• "Made for Wyoming: The Stark Laws – Rural Provider Exception" 2011
• "EHR an introduction to Electronic Health Records, Meaningful Use and Practical Implications for Physicians" 2011
• "Hidden Gems: Congress Proposes to Loosen Beneficiary Inducement Laws" 2010
• "Negotiating Reimbursement in a Payor Contract; Not Mission Impossible, and You Should Choose to Accept It" 2010
American Health Lawyers Association
• 50 State Survey of Corporate Practice of Medicine Laws (Wyoming) 2013
• 50 State Survey of Health Care Fraud and Abuse Laws 2008, 2012
• 50 State Survey of Balance Billing Laws 2006
Wyoming Lawyer
• "Emerging Healthcare Information Technologies and the Legal Challenges They Present", October 2013 (with Paul DeMuro)
Selected Speaking Engagements
Wyoming State Bar
• Teleconference on "Wyoming and the Affordable Care Act: What every Wyoming lawyer advising and/or representing employers, consumers, and health care providers should know about health care reform"
Wyoming Patient Safety Summit
• "Wyoming's 'Medical Apology' Statute: I'm Sorry, But for What?" 2012
• "Patient Safety Organizations, History and Future in Wyoming" 2012
Wyoming Association of Medical Staff Services
• "Life Cycle of the (Hospital Employed) Physician" 2013
• "Breaking the Code: 'Code Words in Medical Staff Credentialing" 2013
• "You Can't Always Get What You Want: Managing the Flow of Information during Credentialing" 2012
Wyoming Hospital Association
• "Taking the Bull by the Horns: The Board's Role in Quality of Care"2012
• "Hospital Compliance Programs: A Way of Life" 2007
Wyoming State Bar–"Wyoming and the Affordable Care Act" Annual Meeting 2013
Wyoming Critical Access Network–"340B Drug Program from the Wyoming Perspective",Webinar 2013
Rocky Mountain Lions Eye Bank–"Managing Risk When Families Oppose the Donor Registry," Webinar 2012