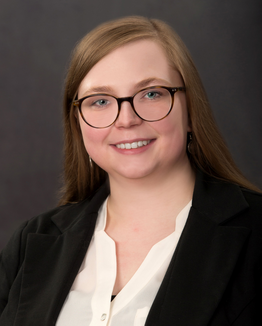 Shelby Ryann Dolezal
Office:
Billings
Shelby is an associate in the Billings, MT office and practices with the Labor and Employment practice group. Shelby's practice focuses on employee benefits, including both retirement plans and health and welfare benefits. Shelby aids plans and employers with ERISA, ACA, and regulatory compliance.
After graduating from the University of Montana in 2014, Shelby attended Notre Dame Law School where she received her Juris Doctor, cum laude, in 2017. Shelby is a third-generation Montanan and Billings native.
Practice Areas
Employee Benefits, ERISA & Executive Compensation
Affordable Care Act
Cafeteria Plan Advice
Discrimination Issues for Health Plans
Discrimination Issues for Retirement Plans
Fiduciary Duty Issues for Health Plans
Fiduciary Duty Issues for Retirement Plans
Fixing Benefits Plans with the IRS and DOL
Health Plan Design and Compliance
Keeping a Qualified Retirement Plan Tax-Qualified
Bar Admission
New York, 2018
Montana, 2018
Education
2017- J.D., University of Notre Dame Law School, cum laude
2014- B.A., University of Montana
Prior Experience (Employment)
Prior to joining Crowley Fleck, Shelby interned with the New York State Division of Human Rights and the Equal Employment Opportunity Commission in New York City.
Professional Affiliations
Yellowstone Area Bar Association
American Bar Association