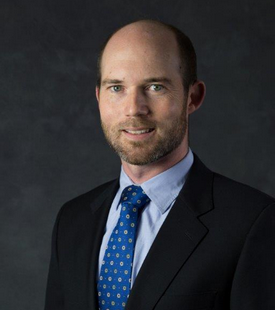 Grant S. Snell
Office:
Kalispell
Grant is a Partner in the firm's Kalispell office. He has a broad-based practice with over 12 years of experience serving individual and business clients with a variety of personal and commercial legal needs. On the personal side, his practice focuses on preparing comprehensive estate plans for clients that are personalized to their needs. In addition to preparing wills, trusts, powers of attorney, and related documents, Grant routinely handles special needs planning, business succession planning, multi-generational planning, planning for second marriages, and planning for times of incapacity or disability.
He designs estate plans for high net worth individuals as well as more modest estates and believes every person deserves to have an estate plan that is shaped by their own set of unique circumstances, whatever those may be. He also assists clients with all aspects of trust and estate administration, including handling will and trust disputes, and he helps family members obtain guardianship and conservatorship for their loved ones with disabilities. In addition, Grant advises clients on elder law matters including planning for long term care and Medicaid eligibility.
On the business side, Grant helps business clients of all sizes with a wide array of business matters including, business entity formation, contract drafting and review, business governance, collections, mergers, acquisitions, and other business transactions. Grant enjoys learning about his clients' businesses and providing creative solutions to help them succeed.
A significant part of Grant's practice consists of working with individuals and businesses on a variety of real estate matters, both residential and commercial. He assists with purchase and sale transactions, leases, easements, condominium creation, development, and financing transactions.
When he is not helping clients, Grant enjoys spending time with his family in the great Montana outdoors.
Practice Areas
Business Organizations
Governance
Mergers, Acquisitions & Other Business Transactions
Non-Profit Entities
Tax

Collections
Commercial Loan Transactions

Acquisitions and Dispositions
Due Diligence
Joint Ventures
Mergers

Real Estate
Commercial Real Estate Acquisition, Sales and Leasing
Condominium and Homeowners' Associations
Construction and Design
Development, Zoning and Land Use
Farm and Ranch Transactions
Real Estate Financing and Security Devices

Taxation
Business Entities
Mergers and Acquisitions, Spin-Offs, and Reorganizations
Real Estate Transactions
Wealth Transfer Taxes

Trusts & Estates
Business Succession Planning
Charitable Giving
Elder Law Planning
Estate Planning
Fiduciary Obligations and Estate and Trust Litigation
Guardianships, Conservatorships and Disability Planning
Premarital Agreements
Probate, Estate and Trust Administration
Retirement Planning
Tax Planning
Bar Admission
Montana, 2008
District of Columbia, 2013
North Dakota, 2014
U.S. District Court, District of Montana, 2008
U.S. District Court, District of Columbia, 2014
Education
2008 – J.D., cum laude, Seattle University School of Law
2003 – B.A. in Finance with Honors, University of Texas, at Austin
2003 – B.B.A. in Economics with Honors, University of Texas at Austin
Prior Experience (Employment)
Prior to law school, Grant worked in various paralegal and administrative roles in law firms in Austin, Texas and Chicago, Illinois. He also taught English to judges and business leaders in Madrid, Spain.
Community Involvement
Kalispell Regional Healthcare Foundation – Board Member (2018-Present)
Professional Affiliations
Northwest Montana Bar Association, Member (2008-Present)
National Academy of Elder Law Attorneys (NAELA), Member (2008-present)
BNI (2009-2019)
State Bar of Montana, Elder Assistance Committee (2011 – Present)
Presentations & Publications
Presentations:
Montana Society of Certified Public Accountants – Estate Planning; Kalispell, Montana, 2016
Montana State Bar CLE – Planning for Future of Special Needs Child; Missoula, Montana, 2016
Penny Conference – The Office of the Montana State Auditor; Kalispell, Montana, 2016
Montana Health Care Association – Medicaid; Billings, Montana, 2015
Montana Health Care Association – Medicaid; Billings, Montana, 2014
Estate Planning CLE – Special Needs Trusts; Kalispell, Montana, 2013
Medicaid Planning CLE – Medicaid Eligibility; Billings, Montana, 2013
Montana Land Title Association – Probate; Helena, Montana, 2011
North Valley Hospital Association – Charitable Giving; Whitefish, Montana, 2011
Estate Planning – Multiple presentations to groups of all sizes across Montana
Publications:
Special Needs Trusts – peace of mind of loved ones and family members, Montana Lawyer, March 2014, Vol. 39, No. 5
Avoiding Payment Pitfalls: Best Practices for Assisted Living Facility Admission, Discharge, Collections and Medicaid (Montana Healthcare Association Annual Convention, Summer 2015)