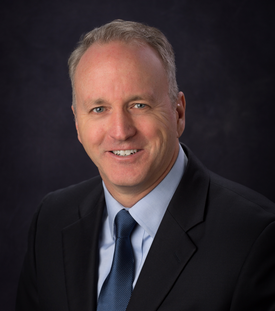 Jeffrey M. Roth
Office:
Missoula
Jeff is a Partner in Crowley Fleck's Missoula office. His practice focuses on commercial litigation as well as healthcare, employment, and construction litigation. Prior to joining Crowley Fleck, he was a partner with Garlington, Lohn & Robinson, where he handled a broad range of litigation matters.
Jeff grew up in western Montana before attending the United States Naval Academy. He graduated from Annapolis in 1991 with a B.S. in economics. After Annapolis, Jeff served with the Navy as a pilot. He left active duty in 2000 and spent a year flying with United Airlines before returning to Montana to enter law school.
In 2005, he graduated from the University of Montana School of Law. While in law school he interned for the Honorable Sam E. Haddon, United States District Court. Following graduation, he clerked for the Honorable Donald W. Molloy, United States District Court. Through the course of his clerkship with Montana's chief federal judge, Jeff also worked on appellate cases for the Ninth Circuit Court of Appeals and cases for the United States District Court of Guam.
In 2010 and 2012-2015, Mountain States Super Lawyers recognized Jeff as a Rising Star for his civil litigation work in Montana. He is a member of the Montana Bar, the North Dakota Bar, the United States District Court, District of Montana Bar, and the bar for the Ninth Circuit Court of Appeals.
He retired as a commander in the Navy Reserves in 2012. He currently serves as a commissioner for the Missoula County Airport Authority. He is a past board president for Five Valleys Land Trust and Habitat for Humanity of Missoula.
Practice Areas
Healthcare
Healthcare Litigation
Bar Admission
Montana
North Dakota
U.S. District Courts of Montana and Minnesota
Ninth Circuit Court of Appeals
Education
2005 – J.D., University of Montana School of Law
1991 – B.S. in economics, United States Naval Academy
Prior Experience (Employment)
2011-2017 – Partner, Garlington, Lohn & Robinson PLLP
2007-2011 – Associate, Boone Karlberg P.C.
2005-2007 – Law Clerk, the Honorable Donald W. Molloy, United States District Court
1991-2012 – Commander, United States Navy
Honors & Awards
Super Lawyers – Mountain States Rising Star (2010, 2012-2015)
Community Involvement
Missoula County Airport Authority Board of Commissioners, 2012 – present
Five Valleys Land Trust (past board president)
Leadership Montana, class of 2015
Habitat for Humanity (past board president)
Professional Affiliations
Montana Federal Bar Association, Board Member
State Bar of Montana
State Bar of North Dakota
American Bar Association