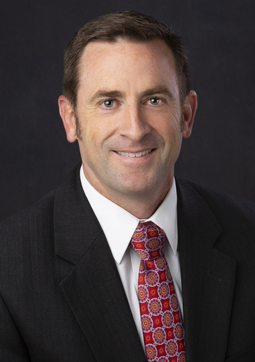 Matthew A. Baldassin
Office:
Missoula
Matthew A. Baldassin is a Partner in the firm's Missoula office. Matt was born and raised in Montana where he completed his undergraduate and legal education. Between the two, he served in the United States Marine Corps as an infantry officer, stationed around the United States and deploying to Africa and Japan. Matt was Editor-in-Chief of the University of Montana School of Law's Public Land and Resources Law Review and still enjoys returning to the School to assist with instruction when he can.
Matt's practice focuses on all types of litigation, energy and natural resource projects, and real estate litigation and compliance matters. Matt has two young children and a wonderful wife who help him maintain perspective and fill up his "extra" time. Prior to beginning active practice, Matt served as a law clerk for the Honorable Sam E. Haddon, United States District Court Judge for the District of Montana.
Practice Areas
Business Organizations
Litigation

Construction Law
Construction Defects
Professional Liability

Healthcare
Healthcare Litigation

Intellectual Property & Technology
Litigation

National Labor Relations Act

Litigation and Administrative Proceedings

Class Action Defense
Common law bad faith
Medical Malpractice Defense
Negligence
Personal Injury
Product Liability Defense
Professional negligence, including medical malpractice
Unfair Trade Practices Act
Bar Admission
Montana, 2006
U.S. District Court, District of Montana, 2006
Washington, 2007
U.S. District Court, District of Washington, 2007
Ninth Circuit Court of Appeals, 2006
North Dakota 2013
Education
2006 – J.D., University of Montana School of Law
1997 – B.A. with Honors in Spanish/Russian, University of Montana
Prior Experience (Employment)
Between law school semesters, Matt worked for the United States Marine Corps Staff Judge Advocate at the Pentagon investigating and assisting in the prosecution of misconduct in various theatres of operation. Upon graduation, he worked for the U.S. District Court on a wide variety of complex civil and criminal matters. At the end of that term, Matt began work as an Associate and Partner for a well-respected Missoula firm on diverse litigation matters.
Community Involvement
Matt and his wife attempt to remain actively involved in the Missoula and Montana community. Matt was the chairman of his Neighborhood Council and served as Vice President of the Missoula Court Appointed Special Advocates, a wonderful organization which ensures that children suffering from abuse or neglect are represented in the court system. Matt currently sits on the board of the Montana Food Bank Network.
Professional Affiliations
State Bar of Montana
Washington State Bar Association
North Dakota State Bar Association
American Bar Association