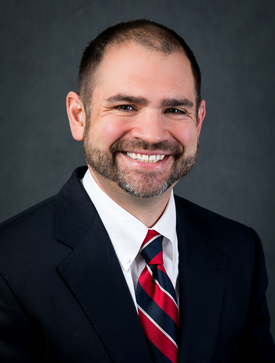 Timothy L. Woznick
Office:
Cheyenne
Timothy L. (Tim) Woznick is a partner in the firm's Cheyenne office. He is a member of the firm's Creditors' Rights & Bankruptcy practice group. Tim's practice focuses on the representation of financial institutions and companies in the areas of creditor's rights and bankruptcy, banking, finance and commercial transactions. He has significant experience representing financial institutions and regularly advises small and mid-size companies on a variety of matters relating to their day-to-day business activities, contractual relations and operations.
Tim's experience includes:
• Representation of and advice to clients in commercial and consumer creditors' rights matters, including collections, judgment domestication, workouts and forbearance agreements, replevin (claim and delivery) actions, foreclosures, and matters involving the Uniform Commercial Code (UCC).
• Representation of and advice to creditors (both secured and unsecured) in commercial and consumer bankruptcies in Wyoming and Colorado, including cash collateral pleadings and negotiations, motions to dismiss, motions for relief from stay, lien priority disputes, proofs of claim and claim objections, Chapter 11 and 13 plan negotiations and objections, representation in adversary proceedings (including non-dischargeability actions), and reaffirmation agreements, among others.
• Representation of and advice to Wyoming banks and credit unions with legal issues in day-to-day operations including bankruptcy, collections, workouts, garnishments, and regulatory and compliance issues.
• The provision of opinion letters for Wyoming or Wyoming-related financing transactions involving entities and assets based in Wyoming.
• Assistance to businesses in a wide range of corporate and transactional matters, including entity formation, contract drafting and negotiation, mergers and acquisitions, and intellectual property.
• Representation of clients in commercial litigation.
Practice Areas
Banking and Finance
Banking Law, Compliance, and Internal Operations and Processes
Financing, Loan Structuring, and Documentation

Creditors' Rights & Bankruptcy
Bankruptcy
Collections
Commercial Loan Transactions
Debt Restructuring and Workouts
Personal Property Foreclosures, Claim and Delivery, Replevin, and Injunctive Remedies
Real Property Foreclosures & Landlord-Tenant Disputes

Acquisitions and Dispositions
Due Diligence

Real Estate
Commercial Real Estate Acquisition, Sales and Leasing
Real Estate Financing and Security Devices
Bar Admission
Wyoming
Colorado
Education
B.S., University of Wyoming, Mechanical Engineering
J.D., University of Wyoming, College of Law
Prior Experience (Employment)
2005-2018 – Dray, Dyekman, Reed & Healey, P.C., Cheyenne, Wyoming
Honors & Awards
Chambers and Partners – Corporate/M&A – Band 1 – 2022
Martindale-Hubbell "AV" Peer Review Rating, 2012-2020
Mountain States Super Lawyers, Super Lawyer, 2018-Present
Best Lawyers, Bankruptcy and Creditor Debtor Rights / Insolvency and Reorganization Law, 2020 – Present
Professional Affiliations
American Bankruptcy Institute
Presentations & Publications
Wyoming State Bar Annual Meeting & Judicial Conference–"Was it for This my Life I Sought? How to React, Prepare, and Handle the Increase of Wyoming's Consumer Bankruptcy Cases,", September, 2017
Wyoming Lawyer–"Proceed with Caution! What Wyoming Lawyers Need to Know About the Service Members Civil Relief Act and How it Can Affect Their Practice", 2012
Wyoming Bar Exam Review–Contract Law, 2011-2012
Wyoming Medical Society–"New HIPAA Requirements and Their Effect on You", 2009
MEDS PDN–Medical Records, HIPAA Update, 2006 and 2008
American Health Lawyers Association–50 State Survey of Balance Billing Laws, 2006
Wyoming Law Review–"Case Note: U.S. Supreme Court's Decision in Lawrence v. Texas", 2004