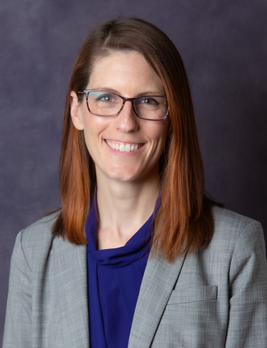 Alaina M. Stedillie
Office:
Casper
Representative Matters
Co-defense counsel in class action involving the sale of a rural telephone cooperative with alleged damages in excess of half a billion dollars. Defended former attorneys and law firm for cooperative's Board of Directors against claims of legal malpractice and negligent misrepresentation.
Co-counsel in 42 U.S.C. § 1983 litigation against a municipality involving claims of First Amendment retaliation. Obtained summary judgment on behalf of municipality and municipal executive and obtained judgment affirming summary judgment at Tenth Circuit Court of Appeals
Lead counsel in obtaining order dismissing 42 U.S.C. § 1983 claims concerning Fourth and Eighth Amendments against police officer in U.S. District Court for District of Wyoming.
Lead counsel for Plaintiff in breach of contract action and challenge to covenant not to compete. Tried to verdict and obtained six-figure damages award for Plaintiff.
Lead counsel in drafting Defendants-Appellees' Brief to Tenth Circuit Court of Appeals after obtaining summary judgment on claims of fraudulent and negligent misrepresentation. Obtained decision affirming grant of summary judgment.
Lead counsel in obtaining summary judgment on behalf of the Defendant against charges of personal injury and infliction of emotional distress in U.S. District Court.
Co-counsel in obtaining county and state permits for wind energy company in contested case before Wyoming Industrial Siting Council. Drafted Respondent-Appellee's Brief to Wyoming Supreme Court and obtained judgment affirming issuance of wind farm permits.
Conducted multiple internal investigations for municipalities including allegations of judicial misconduct and hostile work environment.
Alaina is Of Counsel in the firm's Casper, WY office. She is a member of the Commercial and Natural Resources Litigation Practice Group. Alaina has significant experience in complex civil litigation, commercial litigation, civil rights defense, natural resources litigation, and appellate work. She also serves as a court appointed guardian ad litem for children in custody disputes, as well as for vulnerable adults.
A near-native of Casper, Alaina enjoys all Wyoming has to offer, especially exploring the great outdoors with her family.
Practice Areas
Business Organizations
Litigation
Non-Profit Entities

Energy & Minerals Projects & Transactions

Natural Resources and Environmental Law

Tort Litigation
Class Action Defense
Common law bad faith
Medical Malpractice Defense
Negligence
Personal Injury
Professional negligence, including medical malpractice
Bar Admission
Wyoming, 2008
U.S. District Court, Wyoming, 2008
U.S. District Court, Colorado, 2011
U.S. Court of Appeals, 10th Circuit, 2014
Education
2007 – J.D., University of Colorado School of Law
2004 – B.A., Political Science, Creighton University, summa cum laude
Prior Experience (Employment)
Welborn Sullivan Meck & Tooley, P.C.
Lewis Roca Rothgerber, LLP
Brown, Drew & Massey, LLP
State of Wyoming Seventh Judicial District Court
Honors & Awards
Mountain States Super Lawyers, Rising Star in Business ‎Litigation, 2013-2020
Rhodes Scholar Finalist, 2003
Community Involvement
Court Appointed Special Advocate (CASA) of Natrona County Board Member, 2013-present; President, 2019-present
Natrona County Library Board of Trustees, 2019-present
Wyoming High School Allstate Marching Band Board of Directors, 2018-present
Casper College Paralegal Program Advisory Committee Member, 2011-present
Troopers Drum and Bugle Corps, Inc. Board of Directors Member, 2012-2016; President, 2014-2016
United Way of Natrona County Allocations Committee member, 2011-2016
Liberty Day speaker in Natrona County elementary schools, 2011-2016
CLIMB Wyoming speaker, "Points of Professionalism: Communication Strategies for Women Entering the Professional Workforce," 2011-2016
Professional Affiliations
American Bar Association
Natrona County Bar Association
Defense Lawyers Association of Wyoming
Wyoming State Bar – CLE Committee, Permanent Rules Advisory Committee
Presentations & Publications
Author, "An Unstable Peace: The Northern Irish Problem," MO. VALLEY J. OF SOC. & POL. SCI., 2004
Reported Decisions / Cases
Hedquist, et al. v. Beamer, et al., 763 Fed.Appx. 705 (10th Cir. 2019)
The Courtenay C. and Lucy Patten Davis Foundation, et al. v. Colorado State University Research Foundation, et al., 2014 WY 32, 320 P.3d 1115 (Wyo. 2014)
Northern Laramie Range Alliance v. Converse County Bd. of County Com'rs & Wasatch Wind Intermountain, LLC, et al.; Northern Laramie Range Alliance v. Wyo. Dept. of Environmental Quality, Industrial Siting Division, et al., 2012 WY 158, 290 P.3d 1063 (Wyo. 2012)