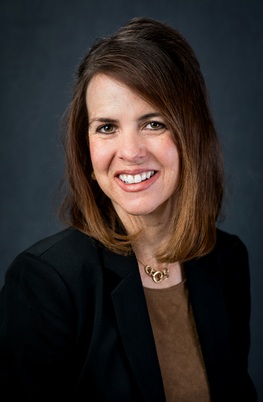 Amanda Hunkins Newton
Office:
Cheyenne
Amanda Hunkins Newton is a fifth-generation Wyomingite, and graduate of the University of Wyoming. Amanda's current law practice focuses on professional liability defense in the area of medical malpractice for hospitals, nurses and physicians. However, she has been involved in a wide variety of complex commercial litigation matters in her career, including both bench and jury trials as well as matters tried to administrative hearing tribunals.
While in law school, Amanda and her trial partner won first place in the regional Association of Trial Lawyers of America ("ATLA") trial advocacy competition, and she advanced as an ATLA National Trial Finalist. She was selected for membership in the Order of Barristers, and the University of Wyoming College of Law selected her as the International Academy of Trial Lawyers Outstanding Trial Student in 2000.
Prior to attending law school, Amanda served on the staff of two Governors of Wyoming.
Practice Areas
Business Organizations
Litigation

Healthcare
Healthcare Litigation
Medical Staff, Credentialing, Peer Review, and Physician Matters

Tort Litigation
Medical Malpractice Defense
Negligence
Personal Injury
Bar Admission
Wyoming
U.S. District Court, District of Wyoming
Tenth Circuit Court of Appeals
Education
B.S. University of Wyoming (political science)
J.D. University of Wyoming College of Law
Prior Experience (Employment)
Hathaway, Speight and Kunz
Speight, McCue and Associates
Jones, Jones, Vines and Hunkins
The Hunkins Newton Law Firm
Honors & Awards
Chambers and Partners – Litigation: Medical Malpractice Defense – Band 1 – 2022
ATLA National Trial Finalist
Order of the Barristers
Int'l Academy of Trial Lawyers Outstanding Trial Student
Professional Affiliations
Appointed by the Wyoming Supreme Court to the Review and Oversight Committee (2014-2017)
Reappointment (2017-2020)
Wyoming State Bar Association
DLAW
Presentations & Publications
Summer Trial Institute Lecturer – University of Wyoming College of Law
Reported Decisions / Cases
Robinson v. State, 11 P.3d 361 (Wyo. 2000 – as student intern – prosecution assistance program); Trabing v. Kinko's, 57 P.3d 1248 (Wyo. 2002); Riedel v. Anderson, 70 P.3d 223 (Wyo. 2003); O'Donnell v. Blue Cross Blue Shield of Wyoming, 76 P.3d 308 (Wyo. 2003); O'Donnell v. Blue Cross Blue Shield of Wyoming, 173 F.Supp. 2nd 1176 (D. Wyo. 2001); Brown v. Arp and Hammond Hardware Co., 141 P.3d 673, (Wyo. 2006); Birt v. Wells Fargo Home Mortg. Inc., 75 P.3d 640 (Wyo. 2003); Phillips v. Toner, 133 P.3d 987 (Wyo. 2006); City of Gillette v. Hladky Construction, Inc. 196 P.3d 184 (Wyo. 2008); Memorial Hospital of Laramie Co. v. Healthcare Realty Trust, Inc., 509 F.3d 1225 (10th Cir. 2007).