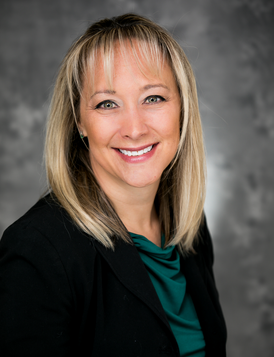 Amanda (Mandy) M. Gundlach Good
Office:
Cheyenne
Representative Matters
Worked with multiple attorneys to successfully resolve claims and counterclaims in a high profile-seven figure lawsuit.
Obtained extremely favorable result for an electric public utility following a two-day administrative hearing in a general rate case filing in a hotly contested cost of power adjustment proceeding and in a dispute regarding a multi-million dollar deposit issue.
Settled a breach of contract claim on behalf of a hospital for approximately 1/10th of the potential value of the claim.
Successfully tried and obtained a defense verdict in a bench trial on behalf of a landlord client.
Obtained summary judgment on both punitive damages and direct negligence claims for employer and employee clients in a motor vehicle accident case.
Convinced the Department of Labor to stop pursing charges by multiple employees against an employment client due to a FLSA exclusion that applied to the client.
Obtained a favorable resolution to a fraud- negligent misrepresentation and civil conspiracy (among other claims) case involving over 190 Plaintiffs.
Successfully tried and obtained a defense verdict in a jury trial regarding motor vehicle accident injuries.
Amanda (Mandy) Good is Senior Counsel in the firm's Cheyenne, WY office. Her practice focuses on Employment Law and also encompasses Employment Counseling, Contract Litigation, Administrative Hearings and Appeals, Public Utilities Law, Trucking and Transportation Litigation, and other Civil Litigation.
For more than 13 years, Mandy has been representing and advising employers and some employees in a variety of employment issues. She has represented clients with the Department of Workforce services, EEOC, Department of Labor, and in Wyoming state and federal courts. Mandy has also very successfully represented clients in front of the Wyoming Public Service Commission and in a variety of personal injury, trucking and transportation, administrative, and contract matters. She was invited to and admitted into the Association of Defense Trial Attorneys (ADTA), served as President of the Defense Lawyers Association of Wyoming (DLAW), and is recognized by Super Lawyers and Best Lawyers.
Practice Areas
Employee Benefits, ERISA & Executive Compensation
Bar Admission
Wyoming Bar, 2006
U.S. District Court, District of Wyoming, 2006
10th Circuit Court of Appeals
Education
2006 – J.D., Magna Cum Laude, Order of the Coif, Phi Alpha Delta, Law & Science Program, Texas Tech University School of Law
2002 – B.S., Summa Cum Laude (1st in Class), Animal Science, with a Business emphasis, Texas Tech University
2000 – Dual Associate of Science Degrees, Summa Cum Laude, Agricultural Communications and Agriculture, Casper College
Prior Experience (Employment)
2013-2020 – Partner, Hirst Applegate, LLP
2006-2013 – Associate Attorney, Hirst Applegate, LLP
SU 2005 – Law Clerk for Crenshaw, Dupree & Milam; Law Clerk for Sprouse Shrader Smith
2004 – Law Clerk, Texas Tech University Office of Technology Transfer and Intellectual Property
2003 – Congressional Intern; U.S. House of Representatives, Committee on Agriculture
2000-01 – U.S. Forest Service, Custer National Forest, Firefighter/Range Technician
Honors & Awards
Super Lawyers (2017, 2019-2020) – recognized in Employment Litigation, Public Utilities, Employment & Labor, Civil Litigation, Personal Injury, Transportation, and General Civil Litigation
Best Lawyers (2018-2021) – recognized in Personal Injury Litigation – Defendant and Commercial Litigation
Chambers and Partners (2019-2020) – recognized in Litigation, General Commercial
Instructor, University of Wyoming College of Law Summer Trial Institute (2019)
Named to Top Young Attorneys in the Mountain States by The American Registry (2019)
Wyoming Business Report's 2015 Top 40 Under Forty
Fred H. Sievert Award Winner, presented by The Defense Research Institute (2015)
DRI State Representative (2013 – 2016)
AV rating by Martindale-Hubbell Law Directory (2013 to present)
2005 – International Negotiation Competition, World Champion
2004 – 2005: Texas Tech School of Law Outstanding Trial Advocate
Community Involvement
4-H Leader
Youth Ministry assistant for Frontier United Methodist Church
Habitat for Humanity Voluntee
Cheyenne Animal Shelter Volunteer
Girl Scouts Volunteer
LCCC Rodeo Program Mentor
Cheyenne Kiwanis Club Ag-Committee (Chairwoman 2012-2014; Secretary 2006-2009)
Wyoming HS Mock Trial Coach (2008-2010)
Professional Affiliations
Association of Defense Trial Attorneys (ADTA)
Energy Cooperative Bar Association (ECBA)
Wyoming Civil Pattern Jury Instructions Committee
Defense Lawyers Association of Wyoming (DLAW; President 2015-2017)
Trucking Industry Defense Association (TIDA)
Wyoming State Bar Association
Defense Research Institute (DRI)
American Quarter Horse Association
Laramie County Bar Association
Leadership Cheyenne Graduate – 2010
Cheyenne Kiwanis Club, 2006 – 2015
Presentations & Publications
2019 – The Harmonie Group, Denver Construction, Next-Gen & Transportation Seminar, "Negligent Infliction of Emotional Distress in an Era of Inescapable, Instantly Accessible, Live Media"
2019 – The Harmonie Group, Chicago Trucking Seminar, "Negligent Infliction of Emotional Distress in an Era of Inescapable, Instantly Accessible, Live Media"
2019 – Civil Pretrial Procedure Presentation – University of Wyoming College of Law
2019 – Presentation on Employment Law Claims and Defenses
2018 – Author "Kids and Counselors, Both are Admissible. Transitioning to Attorney-Parenthood." Wyoming Lawyer August 2018
2017 – 2018 – Using the rules to deal with "Obstreperous Opposing Counsel"
2017 – DLAW Presentation, "Indemnity & Additional Insurance and NIED Trends" on October 18, 2017
2016 – Harmonie Symposium Presentation, "Negligent Infliction of Emotional Distress in an Era of Inescapable, Instantly Accessible, Live Media"
2016 – Co Author "Negligent Infliction of Emotional Distress in an Era of Inescapable, Instantly Accessible, Live Media" Wyoming Lawyer Oct 2016.
2016 – Co Author "Medicare Liens: Why They Matter and What to Do About Them," Wyoming Lawyer Feb. 2016.
2015 – Presentation, "Insight from a State Representative" (How the Defense Lawyers Association of Wyoming has grown exponentially and the benefits of DRI membership to support that growth), on August 18, 2015
2015 – Presentation, Employment Law – Never Stop Learning, given to the Frontier Human Resources Association on May 19, 2015
2014 – Presentation regarding Tips For Successful Motions Practice given at the Harmonie Transportation and Litigation Management Seminar (Dallas, TX)
2014 – Emergency Response Planning, In Transit, October 20, 2014.
2013 – Presentation on Direct Negligence Claims in the Face of Respondeat Superior Claims
2009 – Harmonie Presentation on Direct Negligence Claims in Trucking Law
Reported Decisions / Cases
In re Application of Powder River Energy Corp, Docket No. 10014-175-CT-16, Record No. 14561, Memo Opinion, Finding & Order (Wyo. Pub. Serv. Comm'n July 23, 2017)
In re Application of Powder River Energy Corp., Docket No. 10014-172-CP-16, Record No. 14441, Memo. Opinion, Findings & Order (Wyo. Pub, Serv. Comm'n Feb. 28, 2017)
In re Application of Powder River Energy Corp., Docket No. 10014-168-CR-16, Record No. 14314, Memo. Opinion, Findings & Order Approving Rate Increase (Wyo. Pub, Serv. Comm'n Nov. 23, 2016)
Central Wyoming Neurosurgery, LLC v. Barta-Iso Aviation, et al., 2013 U.S. Dist. LEXIS 80546 (June 6, 2013 D. Wyo.)
Broderick v. Dairyland Insurance Corporation 270 P. 3d 684(Wyo. 2012)
White v. Shane Edeburn Constr., LLC et al., 285 P.3d 949 (Wyo. 2012)
Wells Fargo Bank, N.A. v. Ortega, 494 Fed. Appx. 912 (Aug. 21, 2012 10th Cir.)
Teton Millwork v. Schlossberg, 2009 U.S. App. LEXIS 2578 (10th Cir. 2009)
Beardsley v. Farmland Co-Op, Inc. 530 F. 3d 1309 (10th Cir. 2008)