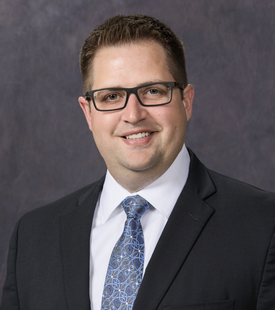 Brett P. Clark
Office:
Helena
Representative Matters
Successful defense of global top five accounting firm in litigation over auditing engagement.
Assisted group of bondholders in preventing St. Paul Port Authority from wrongfully liquidating and breaching municipal bond contract.
Prevailed representing law firm in district court and at Minnesota Court of Appeals against tortious interference and defamation claims by underlying client's discharged attorney.
Defense award in arbitration of wrongful death claim against skilled nursing facility.
Defended estates attorney acting as trustee against breach of fiduciary duty claims based on trust investments.
Represented craft brewery seeking to protect beer trademarks against infringement by a competing brewery.
Obtained defense judgment on behalf of law firm on Fair Debt Collection Practices Act claims relating to foreclosure by publication.
Successfully defended software company against major metropolitan city's claim for breach of contract. Obtained summary judgment order holding that the plaintiff city breached the subject contract.
Prevailed in pro bono defense of non-profit at Minnesota Court of Appeals against attempt to rescind office lease.
Brett Clark is a Partner in the Helena Litigation Department. His practice focuses on commercial litigation and professional liability defense. Brett has represented a wide variety of professionals, with an emphasis in legal, accounting, and medical malpractice. Brett has been quoted or consulted on legal malpractice matters by publications including the Wall Street Journal, National Law Journal, and Minnesota Lawyer. SuperLawyers magazine has recognized Brett a Rising Star both in Minnesota (2012-2013) and the Mountain States Region (2015-2019). His clients have included law firms and accounting firms in several states (including a global top five accounting firm), hospitals, banks, loan servicers, real estate brokers, appraisers, contractors, collection agencies, and breweries, as well as professional athletes and recording artists.
A fourth-generation Montanan, Brett was raised in Great Falls and attended Carroll College in Helena for his undergraduate studies. He left Montana for Minneapolis to attend law school in 2003, graduating in 2006. He practiced in Minnesota for seven years before returning to Montana and joining Crowley Fleck.
Practice Areas
Business Organizations
Litigation

Construction Law
Professional Liability

Tort Litigation
Medical Malpractice Defense
Professional negligence, including medical malpractice
Unfair Trade Practices Act
Bar Admission
Minnesota, 2006
U.S. District Court, District of Minnesota, 2007
Montana, 2014
U.S. District Court, District of Montana, 2014
Ninth Circuit Court of Appeals, 2017
Wyoming, 2021
Education
2006 – J.D., University of St. Thomas School of Law
2003 – B.A. with Distinction in Political Science, Carroll College
Prior Experience (Employment)
Lommen Abdo, P.A., Minneapolis, MN (law clerk, 2005-2006, attorney 2006-2014)
Alexander, Baucus, Taleff & Paul, P.C., Great Falls, MT (law clerk 2004)
Honors & Awards
Mountain States Super Lawyers Rising Star (2015-2020)
Minnesota Super Lawyers Rising Star (2012, 2013)
UST Law Dean's Awards in Appellate Writing (2005 and International Law (2006)
Community Involvement
Board of Directors, Helena Food Share (2022-present)
President, Helena Rotary Club (2019-2020)
Board of Directors, Helena Rotary Club (2017-present)
Vice Chair, Board of Directors, ExplorationWorks Science Center (2019-present), Board Member (2017-present)
Volunteer Attorney, Children's Law Center, St. Paul, MN (2012-2014)
Professional Affiliations
American Bar Association
Minnesota State Bar Association
Montana Bar Association
Lewis & Clark County Bar Association
Presentations & Publications
"Legal Malpractice Causes Dodger Blues." Minnesota Lawyer JDs Rising, Sept. 17, 2010.
The Best Way to Conduct Discovery into Social Media? Minnesota Lawyer, October 8, 2010.
"Is the Special Verdict Form to blame for the Johnny Northside verdict?" Minnesota Lawyer JDs Rising, March 21, 2011.
"Coming Soon: Flat Law." Minnesota Lawyer JDs Rising, June 10, 2011.
"Get ready for digital death." Minnesota Lawyer JDs Rising, Feb. 7, 2011.
Avoiding Litigation: An Inside Look at How Lawyers Will (Re)Interpret Your Workpapers (CLE 2012)
American Bar Association's 50-State Survey of Accounting and Auditing Liability Issues—Minnesota (2015).
Technology Tips for Lawyers: Practical Advice and Ethical Obligations (CLE 2016).