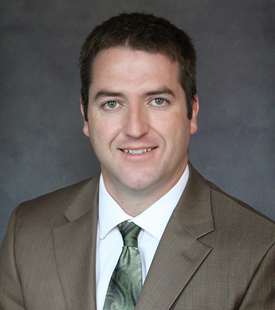 Charlie K. Smith
Office:
Butte
Charlie is originally from Anaconda, MT, and graduated from AHS in 1997. He married Rebecca Spear of Butte and they have three young kids together.
Practice Areas
Healthcare
Electronic Information, Technology, and Security [HIPAA]
Healthcare Litigation

Tort Litigation
Common law bad faith
Medical Malpractice Defense
Personal Injury
Bar Admission
Montana
9th Circuit
Education
2004 – J.D., University of Montana School of Law
2001 – B.S. in Mining Engineering, Montana Tech
Prior Experience (Employment)
For approximately twelve years, Charlie previously worked for the Butte law firm Poore Roth and Robinson, P.C. Charlie became a partner in that firm in 2010.
Community Involvement
Charlie coaches children's athletic teams in the Butte area.