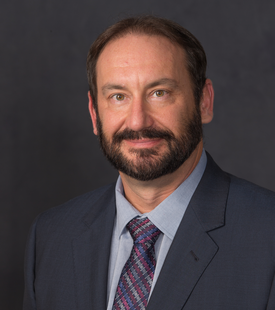 Colby L. Branch
Office:
Billings
Colby L. Branch is a Partner in the firm's Billings Energy, Environment and Natural Resources Department. His practice focuses on oil and gas law and Native American law, including title examination of federal, fee, state and Indian lands, contract matters, and representing clients before state and federal regulatory agencies. A significant component of his practice involves the representation of clients in the negotiation and implementation of natural resource exploration and development projects on Indian Reservations.
Colby graduated with highest honors from the Gonzaga University School of Law. He also holds a M.S. degree in Geology, and worked as a petroleum geologist prior to attending law school. He reports for the Rocky Mountain Mineral Law Foundation on recent developments in Montana oil and gas law, and has presented several papers pertaining to mineral development on Indian Reservations at the Foundation's Special Institutes. Colby is a former President of the Montana Petroleum Association, and continues to serve on the Association's Board of Directors.
Practice Areas
Mergers & Acquisitions
Renewable Energy

Mining – Hard Rock, Coal and Other Minerals
Oil and Gas
Pipelines, Transmission Lines and Other Linear Facilities
Power Plants, Hydro Facilities, Refineries and Other Industrial Facilities

Alternative Dispute Resolution
Clean Air Act, Clean Water Act (Federal and State)
Climate Change
Comprehensive Environmental Response, Compensation and Liability Act (CERCLA or Superfund), Resource Conservation and Recovery Act (RCRA), and Solid or Hazardous Waste
Constitutional Environmental Claims (Montana)
Eminent Domain
Endangered Species Act (ESA) and Migratory Bird Treaty Act (MBTA)
Environmental Due Diligence
Legislative Activities
National Environmental Policy Act (NEPA) and State Equivalents

Indian Law
Lobbying, Regulatory and Administrative Affairs
Environmental
Mergers and Acquisitions
Oil and Gas Conservation Commission
Title Examination

Agreements With Tribal Members
Agreements With Tribes
Bar Admission
Montana, 1999
U.S. District Court, District of Montana, 1999
North Dakota, 1999
U.S. District Court, District of North Dakota, 1999
Wyoming, 2000
U.S. District Court, District of Wyoming, 2000
Education
1999 – J.D., Gonzaga University School of Law
1989 – M.S. in Geology, Texas Tech University
1983 – B.S. in Geology, Montana State University
Prior Experience (Employment)
Colby Branch holds a M.S. degree in Geology and worked as a petroleum geologist prior to attending law school.
Honors & Awards
Best Lawyers in America for Native American Law and Oil & Gas Law (2007-present)
Recipient of the Rocky Mountain Mineral Law Foundation Joe Rudd Scholarship (1998-1999)
Montana Oil and Gas Update Co-Author for Rocky Mountain Mineral Law Foundation Newsletter
Professional Affiliations
President, Montana Petroleum Association (2013-2015); Director, Montana Petroleum Association (2000-Present)
American Association of Petroleum Geologists (1983-Present)
State Bar of Montana
American Bar Association
Presentations & Publications
Accessing Indian Lands for Mineral Development, Natural Resources Development in Indian Country, Paper No. 3 (Rocky Mt. Min. L. Fdn. 2005)
Indian Lands – Surface Access and Use, Severed Minerals, Split Estates, Rights of Access and Surface in Mineral Extraction Operations, Paper No. 7 (Rocky Mt. Min. L. Fdn. 2005)
Indian Mineral Interests, 3 Rocky Mountain Mineral Law Foundation, American Law of Mining, 2nd Ed., ch. 67 (LexisNexis Matthew Bender 2010) (co-author and update author)
Indian Leasing, 2 Rocky Mountain Mineral Law Foundation, Law of Federal Oil and Gas Leases, ch. 67 (LexisNexis Matthew Bender 2010) (update author)