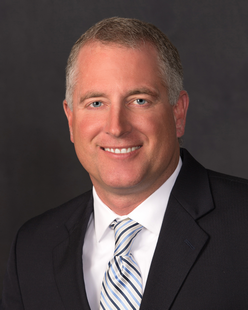 Jeffery (Jeff) J. Oven
Office:
Billings
Contact Me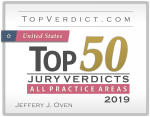 Jeff Oven is a Partner in the firm's Litigation Department. Jeff is a trial attorney and has tried cases in both state and federal courts. His practice focuses on commercial litigation, including complex natural resource litigation, energy and mineral litigation, royalty and tax litigation, public utility litigation, and patent litigation.
Jeff has handled cases involving pipeline explosion and release liability, spill and pollution liability, and environmental damage and restoration. Jeff has litigated against numerous private individuals and advocacy groups, as well as disputes involving State, Federal and Tribal agencies.
Jeff serves as national counsel for clients and has handled matters venued in Montana, North Dakota, Wyoming, Delaware, Colorado, Minnesota, New Mexico, New York, Virginia, California, Washington, Georgia, Florida, Utah and Washington D.C.
Jeff has served as Crowley Fleck PLLP's Litigation Department Chair and for six years was a member of the Firm's three person Executive Committee. He is listed as "exceptional" and as a "litigation star" in Benchmark Litigation and is listed in Super Lawyers. He has an "AV" or "Preeminent" Martindale-Hubbell rating and has had that rating since his first year of eligibility
Practice Areas
Business Organizations
Litigation

Litigation and Administrative Proceedings
Bar Admission
Montana, 1999
U.S. District Court, District of Montana
Wyoming, 2000
U.S. District Court, District of Wyoming
Montana Supreme Court
Wyoming Supreme Court
9th Circuit Court of Appeals
10th Circuit Court of Appeals
United States Supreme Court
Education
1999 – J.D. with Honors, University of Wyoming College of Law
1996 – B.A., Western Michigan University
Honors & Awards
Benchmark Litigation (2013-present)
Mountain States Super Lawyers for Business Litigation (2018-Present)
Mountain States Super Lawyers Rising Star (2009-2012)
AV Preeminent Rating by Martindale-Hubbell (Since his first year of eligibility to present)
Chambers and Partners – Litigation: General Commercial
Community Involvement
Knights of Columbus
Volunteer for School District No. 2
Professional Affiliations
State Bar of Montana
Wyoming State Bar Association
American Bar Association
Yellowstone County Bar Association
Presentations & Publications
Author of "A Practitioner's Guide to Statements of Fault and the Medical Diagnosis and Treatment Exception to the Hearsay Rule," XXXIII Land and Water Law Review, No. 2 (1998)
"Wyoming's Last Great Range War: The Modern Debate over the State's Public School Lands," XXXIV Land and Water Law Review, No. 1 (1999).
Reported Decisions / Cases
Devon Energy Corporation, et al v. Lon V. Smith Foundation, 403 P.3d 997 (Wyo. 2017).
Carbon County Resource Council and Northern Plains Resources Council v. Montana Board of Oil and Gas Conservation, Case No. DA 15-0613, 385 Mont. 51, 380 P.3d 798 (Mont. 2016)
Bos Terra, LP, v. Kent & Julie Beers, 380 Mont. 109, 354 P.3d 572 (2015).
Mellon v. Int'l Grp Historic Aircraft Recovery, 33 F.Supp.3d 1277 (D. Wyo. 2014).
Frontline Processing Corporation, et al. v. Barack Ferrazzano Kirschbaum Perlman & Nagelberg LLP, et al; US Court of Appeals for the Ninth Circuit, D.C. No. 2:11-cv-00061-SEH, (9th Cir. April 28, 2014)(mem.).
Sheridan Electric Co-Op, Inc. v. Montana-Dakota Utilities, 377 Mont. 296, 340 P.3d 529 (2014).
The Northern Cheyenne Tribe v. The Roman Catholic Church, 368 Mont. 330, 296 P.3d 450 (2013).
Northern Plains Resources Council, Inc., et al. v. Montana Board of Land Commissioners and Arch Coal, 366 Mont. 399, 288 P.3d 169 (2012).
Krutzfeldt Ranch, LLC, et al. v. Pinnacle Bank, 363 Mont. 366, 272 P.3d 635 (2012).
Burlington Resources Oil & Gas Co. v. Lang and Sons, Inc., 361 Mont. 407, 259 P.3d 766 (2011).
Frontline Processing Corp. v. First State Bank of Eldorado, Eldorado, Illinois, 389 F. App'x. 748 (9th Cir. July 30, 2010)(mem.).
Frontier Insurance Company v. LMA Underwriting Agency, Inc., et al., 2010 WL 9545574 (Minn. App.).
Frontline Processing Corp. v. American Economy Insurance, Co., 335 Mont. 192, 149 P.3d 906 (2006).
Wells v. Young, 309 Mont. 419, 47 P.3d 809 (2002).
Nixon v. State, 994 P.2d 324 (Wyo. 1999).