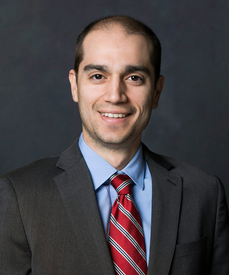 Joe Noreña
Office:
Bozeman
Joe Noreña is an associate in Crowley Fleck's Bozeman office. Joe's practice includes defending businesses and individuals in commercial and tort litigation matters.
Prior to joining Crowley Fleck, Joe represented clients in commercial litigation and white-collar defense matters at the New York City office of an international law firm. While in law school, Joe was an Articles Editor for the Boston College Law Review, a teaching assistant for the first-year Research & Writing and Criminal Law courses, and participated in a law clinic where he briefed and argued a case in the United States Court of Appeals for the Ninth Circuit. Joe also served as a judicial intern for the Honorable Judge O. Rogeriee Thompson of the United States Court of Appeals for the First Circuit.
Joe dedicates time to representing clients on a pro bono basis, and he has worked on veteran benefits, immigration, and post-conviction relief cases.
When not working, Joe and his wife enjoy exploring all the outdoor activities that Southwestern Montana has to offer.
Bar Admission
Montana
U.S. District Court for the District of Montana
Wyoming
U.S. District Court for the District of Wyoming
New York
U.S. District Court for the Eastern District of New York
U.S. District Court for the Northern District of New York
U.S. District Court for the Southern District of New York
Education
2019 – J.D., Boston College, cum laude
2015 – B.A., Vanderbilt University, Political Science and Latin American Studies
Prior Experience (Employment)
Jones Day, 2019-2022, Summer 2018
Presentations & Publications
Unfaithful but Not Without Privacy Protections: The Seventh Circuit Addresses When Courts Should Consider an E-Mail Interception Unlawful in Epstein v. Epstein, 59 B.C. L. Rev. E. Supp. 391 (2018)
The Tendency to See Propensity: How Admitting Defendant-Authored Rap Lyrics as Evidence to Show Motive or Intent Usually Constitutes Inadmissible Character Evidence, 22 U. Denv. Sports & Ent. L.J. 147 (2019)