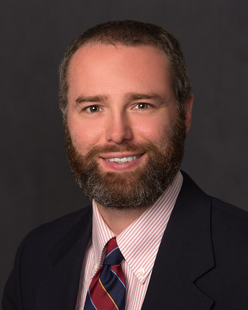 John W. (Justin) Harkins IV
Office:
Billings
Justin is an associate in the Billings, MT office who practices primarily with the Natural Resources & Environmental Litigation and Employment Litigation practice groups. Justin previously served as a law clerk to the Hon. Timothy J. Cavan, United States Magistrate Judge for the United States District Court, District of Montana.
Justin graduated in 2013 from the University of Montana School of Law, where he served on the editorial boards of both the Montana Law Review and Public Land & Resources Law Review.
Justin presently serves on the Board of Directors for the Yellowstone Area Bar Association.
Practice Areas
Natural Resources and Environmental Law

Tort Litigation
Common law bad faith
Coverage decisions
Negligence
Payment of insurance benefits
Personal Injury
Unfair Trade Practices Act
Bar Admission
Montana, 2014
U.S. District Court, District of Montana, 2014
North Dakota, 2014
U.S. District Court, District of North Dakota, 2014
Wyoming, 2014
U.S. District Court, District of Wyoming, 2014
Education
2014, M.S., University of Montana
2013, J.D., University of Montana School of Law
2009, M.Div., Vanderbilt University
2005, B.A., Emory University
Community Involvement
Yellowstone Area Bar Association Board of Directors (2018-present)
Yellowstone AIDS Project Board of Directors (2015-2018)
Montana State Bar – New Lawyer Section (2014-2015)