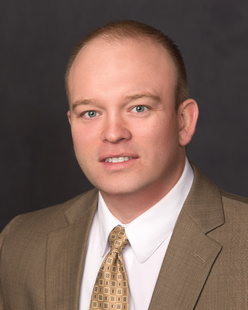 Joshua B. Cook
Office:
Billings
Representative Matters
Representation of major mining company through due diligence and acquisition phases covering multiple mines resulting in a nine figure transaction.
Representation of mining companies and oil and gas companies in quiet title proceedings and claim disputes.
Representation of oil and gas operator in due diligence and nine figure acquisition of oil and gas assets on Indian reservation.
Defense of oil and gas operators from TERO enforcement actions and tribal court proceedings.
Defense of mineral development companies in lease disputes and actions where damages claimed were eight to nine figures.
Representation of green energy and mineral development companies in complex title curative projects.
Due diligence for various production and renewable energy projects.
Administrative actions involving federal lands and multiple federal agencies.
Joshua Cook is a partner and leader of Crowley's Energy, Environment, and Natural Resources Department. His primary areas of practice are mining, Indian law, oil and gas law, and renewable energy. Mr. Cook handles complex land, mining and mineral development matters, including patented and unpatented claim disputes, and large scale due diligence projects covering mining, renewable, and oil and gas properties. He does property acquisitions, divestitures, and title examinations, as well as permitting and environmental issues. He also assists clients with development projects on Indian lands and challenges to tribal jurisdiction. Mr. Cook has significant experience working with federal and tribal agencies, including TERO, handling contract disputes, and representing clients in administrative and tribal court matters. He also assists pipeline, transmission line and development companies with right of way issues. Mr. Cook serves as an officer for the American Exploration and Mining Association and is involved with multiple state mining associations. He is a Trustee of the Foundation for Natural Resources and Energy Law, serves as a reporter for the Foundation's Newsletter, and works as an update author for the American Law of Mining Treatise. Mr. Cook graduated from Gonzaga University School of Law in Spokane, Washington. During law school, he clerked for the Washington State Court of Appeals. Before attending law school, Mr. Cook worked in the mining industry where he located unpatented mining claims on public domain lands throughout Nevada and other western states.
Practice Areas
Mergers & Acquisitions
Renewable Energy
Permitting and Environmental
Title and Real Estate Related Matters

Mining – Hard Rock, Coal and Other Minerals
Pipelines, Transmission Lines and Other Linear Facilities

Oil and Gas
Indian Law
Mergers and Acquisitions
Environmental
Litigation
Title Examination

Agreements With Tribal Members
Agreements With Tribes
Comprehensive Indian Law Practice

Acquisitions and Dispositions
Due Diligence
Joint Ventures
Mergers

Land and Mineral Acquisition
Litigation and Administrative Proceedings
Merger and Acquisitions
Mine Development and Operation
Title Review and Curative

Real Estate
Access, Title and Property Disputes
Farm and Ranch Transactions
Bar Admission
Montana, 2010
U.S. District Court, District of Montana, 2010
North Dakota, 2012
U.S. District Court, District of North Dakota, 2013
Fort Berthold District Court, 2014
Nevada, 2016
U.S. District Court, District of Nevada, 2016
Colorado, 2019
Wyoming, 2019
Education
2010 – J.D., Gonzaga University School of Law
2007 – B.S., Business Management – Finance, Brigham Young University
Professional Affiliations
State Bar of Montana
State Bar of Nevada
Wyoming State Bar
North Dakota State Bar
Colorado Bar
American Bar Association
Rocky Mountain Mineral Law Foundation
American Exploration and Mining Association
Montana Mining Association
Nevada Mining Association
Wyoming Mining Association
Presentations & Publications
"Mining Law Fifth Amendment Takings Analysis," submitted to United States Congress by AEMA for the Subcommittee on Energy and Mineral Resources Hearing, July 27, 2021
"Mining Law Reform Efforts: Claim Staking or Claim Taking?" Mining and Land Resources Institute, March 11, 2021
"Bullets Dodged – Recent EPA Rulemaking Efforts and Financial Responsibility," AAPL, 2020
"Due Diligence on Mining Properties," AAPL, 2018
"Mineral Development on Indian Reservations," AEMA, 2018
"Mining Law," AAPL Annual Meeting, 2016
"Oil and Gas Law Essentials," Bankruptcy Seminar, 2016
"Basics of Mining Law," Wyoming Bar Association, 2016
"General Mining Law of 1872," 2014, 2015
Update Author: Chapter 31 "Locators," Title IV Mining Claims, American Law of Mining 2d, 2013-Present
Update Author: Chapter 33 "Location Procedures," Title IV Mining Claims, American Law of Mining 2d, 2013-Present
Update Author: Chapter 38 "Relocation and Amendment of Unpatented Mining Claims," Title IV Mining Claims, American Law of Mining 2d, 2013-Present
Rocky Mountain Mineral Law Foundation Newsletter, 2012-Present