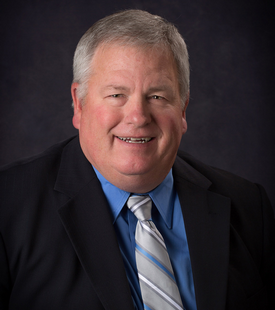 Mark L. Stermitz
Office:
Missoula
Mark Stermitz is Of Counsel in Crowley Fleck's Missoula, Montana office. Mark has nearly 40 years of experience in environmental, natural resource and energy development litigation and project development across a wide array of federal and state environmental laws, and local land use regulations. He has litigated or advised clients on projects involving the Endangered Species Act, Clean Air Act (PSD, NSR, Title V), NEPA, Clean Water Act, Siting Acts, water law and the Migratory Bird Treaty Act. Mark has litigated cases of national and regional importance in many jurisdictions. He is an experienced advisor on large projects such as mines, pipelines, manufacturing, energy transmission lines, and in wind, solar and hydropower projects.
Before returning home to Montana, Mark was with the Los Angeles and Las Vegas firm Glaser Weil Fink Howard Avchen & Shapiro, responsible for energy, environmental and commercial litigation. That work included complex energy and environmental issues in the development of MGM's Project City Center in Las Vegas. Mark was Assistant General Counsel for the Port of Portland, Oregon, with responsibility for environmental and land use matters for the Port's marine, aviation, and real estate development branches. Earlier, he served as a trial attorney in the U.S. Justice Department's Environment and Natural Resource Division, representing many federal agencies in cases across the United States and its territories. Before joining the Justice Department, he maintained a busy litigation and environmental practice in Montana, from very rural to more populated areas, including time as a County Attorney and prosecutor.
Mr. Stermitz is a frequent presenter and moderator at conferences and seminars, most recently (March 2021) chairing a comprehensive two-day conference on Land Use law. He is scheduled to present at a Water Law conference in late September2021.
Mark is proud to be a native Montanan, a U.S. Navy veteran and former smokejumper.
Practice Areas
Mining – Hard Rock, Coal and Other Minerals
Pipelines, Transmission Lines and Other Linear Facilities

Oil and Gas
Environmental
Litigation

Renewable Energy
Permitting and Environmental
Associated Transmission Lines

Land and Mineral Acquisition
Litigation and Administrative Proceedings
Mine Development and Operation

Real Estate
Access, Title and Property Disputes
Water Rights

Comprehensive Water Law Practice
Other Water-Related Matters
Bar Admission
Federal and state courts:
Montana, California, Oregon, North Dakota
Ninth Circuit Court of Appeals
Pro Hac Vice – multiple states
U.S. Supreme Court
Education
J.D., University of Montana School of Law
B.A., University of Montana
Prior Experience (Employment)
Mark Stermitz has more than 35 years of litigation and project development experience ranging from rural Montana to Washington, D.C. to Los Angeles. He has tried a wide variety of civil and criminal cases to juries, cases of judicial review, and administrative proceedings. Mark has for many years been a valuable asset for risk assessment and permitting on project teams for industrial sites, redevelopment, transmission lines, pipelines, mines, and mixed use real estate development.
Honors & Awards
Best Lawyers in America for Environmental Law and Natural Resources Law (2013- Present)
AV Preeminent Peer Rating
AV Preeminent Judicial Edition Rating
U.S. Attorney General's Special Achievement Award
Montana Justice Foundation – Champion of Justice (2014)
Professional Affiliations
State Bar of Montana
Oregon State Bar Association
California State Bar Association
North Dakota State Bar Association
American Bar Association
Presentations & Publications
November 2018 – Program Chair, "Land Use Law In Montana" (Missoula, MT)
March 2017 – Presentation, "Permitting Strategies for Large, Controversial Projects" (Seattle, WA)
March 2016 – Panel, "Legal Obstacles to Energy Development" (Billings, MT)
January 2013 – Presentation, "Eminent Domain Compensation in Western States" (Western Governors Assoc., Scottsdale, AZ)
Author, Paris Climate Accord, Best Lawyers, September 1, 2017
Reported Decisions / Cases
Defenders of Wildlife v. U.S. Army Corps of Engineers, 730 Fed.Appx. 413, 2018 WL 1615962 (9th Cir. 2018)
Montanore Minerals Corp. v. Bakie, 867 F.3d 1160 (9th Cir. 2017)
Western Montana Community Partners, Inc. v. Austin, 696 Fed.Appx. 789, 2017 WL 2616951 (9th Cir. 2017)
National Wildlife Federation v. National Marine Fisheries Service, (D. Ore.), 2017 WL 1829588
Indigenous Environmental Network V. U.S. Dept. of State, 317 F.Supp.3d 1118 (D. Mont. 2018)
Masters Group Intn'l, Inc. v. Comerica Bank, 380 Mont. 1, 352 P.3d 1101 (2015)
Mines Management Inc. v. Fus, 376 Mont. 375. 334 P.3d 929 (2014)
Northern Plains Resource Council v. Mont. Bd. Land Commn'rs, 366 Mont. 399, 288 P.3d 169 (2012)
United States v. ConocoPhillips Company, 2011 WL 4709887 (D. N.D. 2011)
Dembrowski v. City of West Hollywood, 2010 WL 1212411 (Cal. Court of Appeals, 2nd Dist.)
Grant School Dist. No. 3 v. Dombeck, 126 Fed.Appx. 823, 2005 WL 660677 (9th Cir. 2005)
Center for Biological Diversity v. Pirie, 191 F.Supp.2d 161 (D.D.C. 2002)
Carlton v. Babbitt, 147 F.Supp.2d 4 (D.D.C. 2001)