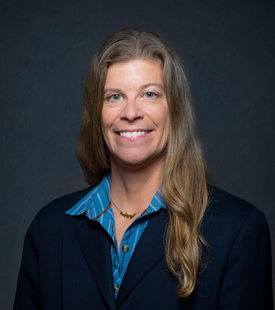 P. Jaye Rippley
Office:
Casper
P. Jaye Rippley is a member of the Energy and Minerals Project Practice Group, and practices out of the Casper office. Although P. Jaye has broad general transactional experience, her practice focuses on representing companies in front of the Wyoming Oil & Gas Conservation Commission, oil & gas transactional, oil and gas financing, acquisition and divestiture, and commercial transactional matters. P. Jaye also has significant experience in handling residential foreclosures. P. Jaye obtained her undergraduate degree in Anthropology from the University of Wyoming and her J.D. from the University of Wyoming College of Law. P. Jaye then spent twenty years practicing with the law firm of Brown, Drew & Massey, LLP. She joined Crowley Fleck in 2012.
P. Jaye has represented clients in oil and gas acquisitions and divestitures totaling in the hundreds of millions of dollars over the last 10 years from negotiation of PSAs through due diligence, closing, and post-closing filings. Recently, she assisted a client with all permitting aspects for a $10,000,000+ 3D seismic project, and helped another successfully plug and abandon a foreclosed coalbed methane field, resulting in the client receiving full return of bonding and generally navigating through the dangerous waters of distressed oil and gas properties. She appreciates the close relationships she is able to build with her clients as she guides them through some of the most exciting and stressful times of their professional careers.
Practice Areas
Energy & Minerals Projects & Transactions

Mergers & Acquisitions
Renewable Energy

Oil and Gas
Mergers and Acquisitions
Lobbying, Regulatory and Administrative Affairs
Oil and Gas Conservation Commission

Real Estate
Access, Title and Property Disputes
Commercial Real Estate Acquisition, Sales and Leasing
Bar Admission
Wyoming, 1992
Oregon, 2016
Education
1988 – Bachelor of Arts with honors in Anthropology, University of Wyoming
1991 – Juris Doctor, University of Wyoming College of Law Land and Water Law Review, Comment Editor
Honors & Awards
Phi Beta Kappa
BA with honors
Land and Water Law Review Comment Editor
Meals on Wheels "Work Horse" award
Community Involvement
P. Jaye has enjoyed many public service opportunities including past presidencies of Seton House, Meals on Wheels, and the League of Women Voters. P. Jaye was honored to serve the Seventh Judicial District as its bar commissioner for six years. She most recently served members of the Wyoming Bar as a trustee of the Wyoming Lawyer's Health Benefit Plan Trust.
Professional Affiliations
Wyoming State Bar
Oregon Bar Association
American Bar Association
American Association of Professional Landmen
Rocky Mountain Mineral Law Foundation
Presentations & Publications
P. Rippley and J. Staffeld, "Unconventional Oil and Gas Drilling and Development," Ch. 11, Landman's Legal Handbook, 5th Ed. RMMLF (2013)
P. Rippley & D. Hill, "The Split Estate: Communication and Education Versus Legislation," 4 Wyo. L. Rev. 585 (2004)
P. Rippley and C. Warnick, "Live and Let Die: The Status of the 'Right to Die' in Wyoming," 26 Land and Water Law Review 279
P. Rippley, "The Wyoming Supreme Court Articulates a Test for Minerals, Miller Land and Mineral Company v. State Highway Commission of Wyoming, 757 P. 2d 1001, 25 Land and Water Law Review 459