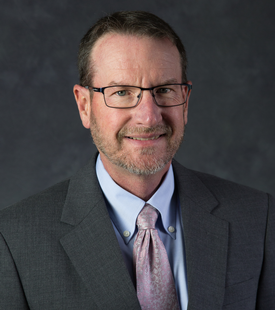 Scott D. Hagel
Office:
Kalispell
Scott Hagel is originally from Kalispell, Montana, and attended the University of Montana, where he earned a bachelor's degree in journalism. He is a former newspaper reporter and editor and served on the Board of Directors of the Wyoming Press Association. He later served as Director of Communications for the Buffalo Bill Historical Center in Cody, Wyoming. On the rare occasions when he is not practicing law or performing various household chores, he enjoys golf, fishing and bird hunting.
Practice Areas
Business Organizations
Litigation

Construction Law
Construction Defects
Mediation and Arbitration
Professional Liability

Collections
Debt Restructuring and Workouts
Personal Property Foreclosures, Claim and Delivery, Replevin, and Injunctive Remedies
Real Property Foreclosures & Landlord-Tenant Disputes

Advice and representation in employment litigation, including wrongful discharge and discrimination matters
Development of drug testing policies and related advice
Employee discipline and termination advice
Employee screening, hiring practices and policies
Employment contract review and drafting
Employment policy development, including handbook drafting and review
Non-compete and non-disclosure agreements
Separation agreements

Real Estate
Access, Title and Property Disputes
Commercial Real Estate Acquisition, Sales and Leasing
Condominium and Homeowners' Associations
Development, Zoning and Land Use
Real Estate Financing and Security Devices
Water Rights

Other Water-Related Matters
Bar Admission
Montana, 2002
Education
2002 – J.D. with Honors, University of Wyoming
1981 – B.A. with Honors in Journalism, University of Montana
Prior Experience (Employment)
Mr. Hagel practices in the Litigation and Commercial Departments of the firm. His practice focuses on employment law, real estate, construction law, water rights, banking, commercial matters, and contract disputes.
Honors & Awards
Editor in Chief, Wyoming Law Review
Order of the Coif
Community Involvement
Leadership Flathead (Class of 2004)
Kalispell Chamber of Commerce Board of Directors (2010-2015)
Northwest Montana Historical Society Board of Directors (2004-present)
Leadership Montana, Class of 2015
Professional Affiliations
State Bar of Montana
Reported Decisions / Cases
North 93 Neighbors, Inc., v. Board of County Com'rs of Flathead County, 2006 MT 132;
Wise v. CNH America, LLC, et al., 2006 MT 194;
Knucklehead Land Co., Inc. v. Accutitle, Inc., 2007 MT 301;
JTL Group, Inc. v. New Outlook, LLP, 2010 MT 1;
Blehm v. St. John's Lutheran Hospital, Inc., 2010 MT 258;
Day v. CTA, Inc., 2014 MT 119;