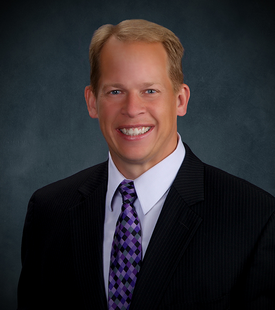 Shane A. Hanson
Office:
Bismarck
Shane A. Hanson is a Partner in the Energy, Environment and Natural Resources Department. He joined the firm in 2009 after practicing with Fleck, Mather & Strutz, Ltd., in Bismarck, North Dakota, since 1996. He has extensive experience in the preparation of drilling title opinions, division order title opinions, and acquisition title opinions in North Dakota and South Dakota. Mr. Hanson also has experience in various areas of litigation including oil and gas royalty cases, insurance defense and general real property, and oil and gas matters.
Mr. Hanson is a 1992 Magna Cum Laude graduate of Jamestown College, Jamestown, North Dakota, and in 1996, he obtained his law degree with distinction from the University of North Dakota School of Law, Grand Forks, North Dakota.
Mr. Hanson is a member of the American Association of Petroleum Landmen, Landman's Association of North Dakota, the Real Property and Probate Section of the North Dakota State Bar Association, and the American Bar Association (Natural Resources Section).
Practice Areas
Indian Law
Oil and Gas
Environmental
Oil and Gas Conservation Commission
Title Examination
Bar Admission
North Dakota, 1996
U.S. District Court of North Dakota, 1996
8th Circuit Court of Appeals, 1996
South Dakota, 2007
Wyoming, 2012
Education
1996 – J.D., University of North Dakota
1992 – B.A., Jamestown College
Professional Affiliations
American Association of Petroleum Landmen
Rocky Mountain Mineral Law Foundation
North Dakota Landman's Association
North Dakota State Bar Association (Real and Probate Section)
American Bar Association (Natural Resources Section)