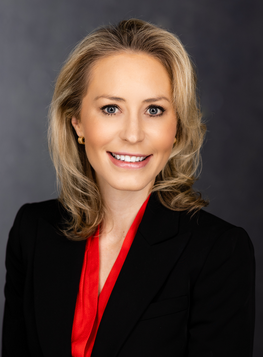 Tara B. Nethercott
Office:
Cheyenne
Representative Matters
Lead counsel in defending six-figure breach of contract action. Successfully obtained dismissal on procedural grounds for failure to comply with Wyoming Governmental Claims Act.
Lead counsel in defending Title VII religious discrimination claims. Obtained partial summary judgment in favor of defendant and was able to reach settlement and dismissal thereafter.
Lead counsel in defending breach of fiduciary duty and violations of the Uniform Power of Attorney Act and obtained dismissal from Plaintiff.
Lead counsel in defending and responding to multiple allegations of civil rights violations from the Office of Civil Rights. Successfully resolved all allegations without findings of fault and mutual resolution.
Co-counsel for Plaintiff in breach of contract action and challenge to covenant not to compete. Obtained partial summary judgment in favor of plaintiff and was able to reach settlement thereafter.
Co-counsel in defending private land-owner rights and obtaining quite title under adverse possession.
Tara is a Wyoming native committed to providing superior legal representation to the businesses and people of Wyoming. Her practice is concentrated in employment law, probate and estate administration, higher education, and commercial and trust litigation.
For over 10 years, Tara has been representing and advising employers in a wide variety of employment-related issues, including ADA, FMLA, OSHA, harassment and discrimination, employment separations, reductions in force, employment handbooks, and benefits. She has represented clients in both state and federal courts, as well as the Department of Workforce Services and the EEOC.
Tara has significant experience in representing government entities and frequently advises on public records and open meetings laws, public employment, and public contracting.
Tara is also uniquely experienced in higher education law, including training and conducting Title IX investigations, student conduct issues, FERPA compliance, responding to investigations and complaints from the Office of Civil Rights, as well as navigating the myriad of federal compliance and federal contracting issues.
In 2016, Tara Nethercott was honored to be elected to the Wyoming legislature as a Wyoming Senator, representing District 4 in Laramie County. She is the chairman of the senate judiciary committee and serves on a variety of committees including the capital finance and investments, Wyoming retirement system board, and the select committee of blockchain, financial technology and digital innovation.
Practice Areas
Business Organizations
Litigation

Advice and representation in employment litigation, including wrongful discharge and discrimination matters
Development of drug testing policies and related advice
Employee discipline and termination advice
Employee screening, hiring practices and policies
Employment contract review and drafting
Employment policy development, including handbook drafting and review
Family and Medical Leave Act compliance
Independent contractor / employee classification
Non-compete and non-disclosure agreements
Separation agreements
Wage and hour compliance

Trusts & Estates
Fiduciary Obligations and Estate and Trust Litigation
Premarital Agreements
Probate, Estate and Trust Administration
Bar Admission
Wyoming
U.S. District Court, District of Wyoming
10th Circuit Court of Appeals
Education
University of Wyoming College of Law, J.D.
University of Wyoming, B.A., Communication
University of Wyoming, B.A., Criminal Justice
Prior Experience (Employment)
2009-2022, Woodhouse Roden Nethercott, LLC
2008-2009, United States Attorney's Office, Intern
2007 Sundahl Powers Kapp & Martin, LLC, Summer Associate
Honors & Awards
Best Lawyers – Ones to Watch – Land Use and Zoning Law (2021-Present)
Community Involvement
State of Wyoming Legislature, Senate, 2016 – current
Greater Cheyenne Chamber of Commerce, Board of Directors, Chairman 2018, Vice President of Governmental Affairs, 2013 – 2017
Wyoming Business Report Top 40 under 40
Leadership Wyoming, Class of 2017
Emerging Leader Community Award, 2016
University of Wyoming College of Law Advisory Council
Professional Affiliations
Wyoming Bar Association
Laramie County Bar Association
Presentations & Publications
Estate Planning and Legislative Updates, Southeast Wyoming Estate Planning Council 2023
Litigation and Legislative Updates, Defense Lawyers Association of Wyoming, 2023
"Disruptive Technology and Cryptocurrency in Financial Markets" Credit Union Nat's Association, Sept. 2021
"Wyoming Digital Innovations on FinTech", Council of State Governments, 2020
"Wyoming's Pioneering Laws on FinTech and Trusts," State District Judges Winter Meeting 2020
"Legal Updates for Government Lawyers", Wyoming State Bar, Government Law Section, 2020
Employment and Legislative Updates, Frontier Human Resources, 2019
"Changing Tides of Title IX" Wyoming Community Colleges, Title IX Training 2019
Reported Decisions / Cases
Estate of Jack Weeks v. Judy Weeks-Rohner, 2018 WY 112 (Wyo. Sept. 27, 2018)
P&N Investments Inc., v. Frontier Mall Associates, LP, 254 P.3d 22 (Wyo. 2017)
Davis Foundation v. Colorado State University Foundation, 320 P.3d 1115 (Wyo. 2014)
Mersereau v. State of Wyoming, 286 P.3d 97 (Wyo. 2012)
World Family Corporation v. Windjammer Communications, LLC, 273 P.3d 1078 (Wyo. 2012)
Gruwell v. State of Wyoming, 254 P.3d 223 (Wyo. 2011)