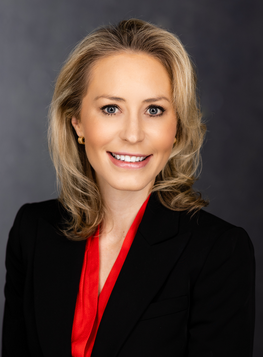 Tara B. Nethercott
Office:
Cheyenne
Tara B. Nethercott is a Wyoming native committed to providing superior legal representation to the businesses and people of Wyoming. Her practice is concentrated in employment law, probate and estate administration, higher education, and appellate work.
Prior to joining the Firm she attended the University of Wyoming College of Law where she served as student body President and won the school's moot court competition.
In 2016, Tara Nethercott was honored to be elected into the Wyoming legislature as a Wyoming Senator, representing District 4 in Laramie County. She is the chairman of the senate judiciary committee and serves on a variety of committees including the capital finance and investments, Wyoming retirement system board, the select committee of blockchain, financial technology and digital innovation.
Practice Areas
Business Organizations
Litigation

Labor & Employment
Advice and representation in employment litigation, including wrongful discharge and discrimination matters
Development of drug testing policies and related advice
Employee discipline and termination advice
Employee screening, hiring practices and policies
Employment contract review and drafting
Employment policy development, including handbook drafting and review
Family and Medical Leave Act compliance
Independent contractor / employee classification
Non-compete and non-disclosure agreements
Separation agreements
Wage and hour compliance

Trusts & Estates
Fiduciary Obligations and Estate and Trust Litigation
Premarital Agreements
Probate, Estate and Trust Administration
Education
University of Wyoming College of Law, J.D.
University of Wyoming, B.A., Communication
University of Wyoming, B.A., Criminal Justice
Honors & Awards
Best Lawyers – Ones to Watch – Land Use and Zoning Law (2021-Present)
Community Involvement
State of Wyoming Legislature, Senate, 2016 – current
Greater Cheyenne Chamber of Commerce, Board of Directors, Chairman 2018, Vice President of Governmental Affairs, 2013 – 2017
Wyoming Business Report Top 40 under 40
Leadership Wyoming, Class of 2017
Emerging Leader Community Award, 2016
University of Wyoming College of Law Advisory Council
Professional Affiliations
Wyoming Bar Association
Laramie County Bar Association
Reported Decisions / Cases
Estate of Jack Weeks v. Judy Weeks-Rohner, 2018 WY 112 (Wyo. Sept. 27, 2018)
P&N Investments Inc., v. Frontier Mall Associates, LP, 254 P.3d 22 (Wyo. 2017)
Davis Foundation v. Colorado State University Foundation, 320 P.3d 1115 (Wyo. 2014)
Mersereau v. State of Wyoming, 286 P.3d 97 (Wyo. 2012)
World Family Corporation v. Windjammer Communications, LLC, 273 P.3d 1078 (Wyo. 2012)
Gruwell v. State of Wyoming, 254 P.3d 223 (Wyo. 2011)