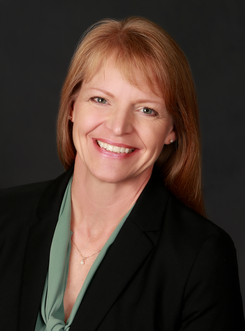 Vicki Marquis
Office:
Billings
Vicki is an environmental litigator with a successful track record in both federal and state courts, including the Montana Supreme Court. A large part of her practice is advocating for industrial clients before the Montana Board of Environmental Review and the Montana Department of Environmental Quality, primarily related to water quality and environmental review (MEPA) issues. She is adept at reaching creative, workable solutions short of full litigation, as well as litigating and winning the important issues.
Vicki assists clients in obtaining federal and state environmental permits, responding to compliance and enforcement actions, and completing due diligence assessments. Vicki has worked with legislators, agencies, and industry groups on water quality issues, including new legislation and administrative rulemaking. She has presented legal education seminars on water quality regulation and the challenges facing natural resource permittees in Montana. In addition to water quality and MEPA, Vicki has expertise in hard rock mining, coal mining, air quality, and endangered species issues.
Her first job out of college was as a chemist for Sandvik Special Metals where she was responsible for sampling, analyzing, and reporting compliance with their water discharge permit. She later worked as an environmental enforcement specialist for the Montana Department of Environmental Quality and then as coordinator for a local government watershed group. In 2021, she retired from the Montana Army National Guard after more than twenty years of military service, including several years in the Judge Advocate General's Corps.
Representative Matters:
– Successfully defended clients against the Montana Department of Environmental Quality's alleged Water Quality Act violations. After lengthy litigation and multiple oral arguments, the Board of Environmental Review voided all alleged violations and dismissed the entire $200,000 assessed penalties. Montana Board of Environmental Review, Case Nos. BER 2015-01 WQ and 2015-02 WQ.
– Provided Montana-specific expertise to the successful defense an MPDES (Montana Pollutant Discharge Elimination System) water discharge permit through district court, to the Montana Supreme Court, and back through district court, achieving a favorable outcome for the client who depended on an active discharge permit to continue and expand operations. Mont. Envtl. Info. Ctr. v. Mont. Dep't. of Envtl. Quality, 2019 MT 213, 397 Mont. 161, 451 P.3d 493.
– Successfully defended an industrial client against enforcement of newly enacted zoning restrictions that could have forced the complete closure of the business. Egan Slough Cmty. V. Flathead Cty. Bd. Of County Comm'rs, 2022 MT 57, 408 Mont. 81, 506 P.3d 996.
– Served as lead water quality counsel for permitting and defense of the first new Montana hard rock mine permit issued in decades and the companion MPDES water discharge permit.
– Worked with an industrial client and the Montana Department of Environmental Quality to promulgate site-specific water quality standards that account for a naturally occurring pollutant, followed by implementation of those standards into MPDES permit limits. 2020 Mont. Admin. Reg. p. 1618.
– Successfully negotiated with the Montana Department of Environmental Quality to resolve two air quality enforcement actions for separate clients.
Practice Areas
Energy & Minerals Projects & Transactions

Mining – Hard Rock, Coal and Industrial Minerals

Natural Resources and Environmental Law
Bar Admission
Montana
North Dakota
Wyoming
U.S. District Court, District of Wyoming
U.S. District Court, District of Montana
U.S. District Court, District of Columbia
Ninth Circuit Court of Appeals
Education
J.D. from the University of Montana School of Law, 2013
B.A in Chemistry from Gonzaga University, 1992
Honors & Awards
Best Lawyers – Ones to Watch – Environmental Law and Environmental Litigation (2021-Present)
Community Involvement
Member, Friends of the Yellowstone National Cemetery
Professional Affiliations
Montana Mining Association
Montana Petroleum Association
Women in Mining, Montana Chapter