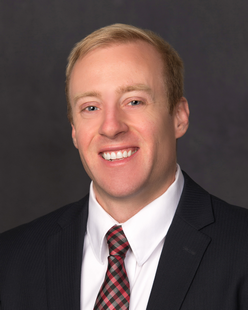 Aaron W. Nicholson
Office:
Billings
Aaron W. Nicholson is an Associate in the firm's Billings office. Aaron grew up in Laurel, Montana. He received an Associate of Arts degree from Northwest Community College in Powell, Wyoming in 2008 and a Bachelor of Arts degree in History from Montana State University Billings in 2009. Aaron graduated magna cum laude from the University of North Dakota School of Law in May 2013.
While in law school, he served as the President of the Moot Court Board and Editor in Chief of the Journal of Law and Interdisciplinary Studies. He also participated in regional and national moot court competitions, clerked for the Honorable District Court Judge Joel Medd and completed an externship with the United States Attorney's Office. After graduation, Aaron completed a one year clerkship with the Honorable Chief Justice Gerald VandeWalle of the North Dakota Supreme Court.
Aaron practiced in the firm's Bismarck office for two years before transferring to the firm's Billings office in August, 2016. Aaron continues to handle cases in North Dakota.
Practice Areas
Construction Law
Professional Liability

Business Entities
Mergers and Acquisitions, Spin-Offs, and Reorganizations
Bar Admission
U.S. District Court, District of Montana, 2017
Montana, 2015
U.S. District Court, District of North Dakota, 2015
U.S. Bankruptcy Court, District of North Dakota, 2015
North Dakota, 2013
Education
2013 – J.D., Magna Cum Laude, University of North Dakota School of Law
2009 – B.A. in History, Cum Laude, Montana State University
2008 – A.A. in History, Cum Laude, Northwest Community College

Honors & Awards
Order of the Coif
Order of the Barristers
Davis Outstanding Student Leader Award
Jack Marcil Scholarship for Trial and Appellate Advocacy
Community Involvement
Big Muddy Bar Association
American Inns of Court
State Bar Association of North Dakota
2015 – 2016 Chair of the Education and Professionalism Committee of the Young Lawyer's Section to the State Bar of North Dakota
Defense Research Institute