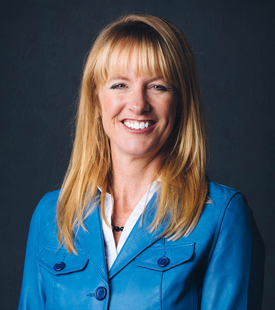 Susan Stubson
Office:
Casper
Susan Chapin Stubson, is an attorney at Crowley Fleck, PLLP. Susan's practice focuses primarily on Labor and Employment Law, with an emphasis on discrimination, harassment, and other employment-law issues. She has had extensive experience with workplace investigations, employment contract litigation, contested case hearings under the Wyoming Administrative Procedure Act and appeals, workers compensation and a variety of other employment law issues, primarily representing employers in front of the EEOC, Wyoming Fair Employment Practices Division and in state and federal court.
In addition to her employment practice, Susan's practice areas include commercial litigation, civil and tort litigation, and personal injury defense. She is admitted to practice law in Wyoming, in the U.S. District Court for the District of Wyoming and in the Tenth Circuit Court of Appeals. She is a member of the Defense Lawyers Association of Wyoming (DLAW).
Susan began her practice with the law firm, Williams, Porter, Day & Neville, P.C., in Casper, Wyoming. While at Williams, Porter, Day & Neville, she represented municipalities, school districts and various governmental entities. Prior to joining Crowley Fleck, PLLP, she practiced law at Brown, Drew & Massey, LLP where her law practice expanded to commercial litigation and oil & gas law.
She received a Bachelor's of Music from the University of Colorado, and a Masters of Performance & Literature from the Eastman School of Music, University of Rochester, with an emphasis in piano performance and literature. She received her Juris Doctorate from the University of Wyoming in 1998.
Susan is active in public service, both locally and at the state level, previously serving as board member and ex-officio legal counsel for the Casper Chamber of Commerce, the Wyoming Community Foundation, the Wyoming Symphony, the Wyoming Arts Council and the Natrona County Public Library Foundation. She is a frequent speaker on issues of women in leadership as well as the power of persuasion. Susan was appointed in 2011 by Wyoming Governor Matt Mead to the Wyoming Cultural Trust Fund. Governor Gordon recently re-appointed Susan to the Cultural Trust Fund where she currently serves as Chairman. In 2019 she was named the Women of Distinction by the Soroptimists International of Central Wyoming. In her spare time, Susan enjoys spending time with her husband Tim, their two boys Huck and Finn and their cow dog Lillie Roosevelle.
Practice Areas
Business Organizations
Litigation

Construction Law
Professional Liability

Tort Litigation
Medical Malpractice Defense
Negligence
Personal Injury
Bar Admission
Wyoming
U.S. District Court for the District of Wyoming
Tenth Circuit Court of Appeals
Education
B.M. University of Colorado
Masters of Performance & Literature from the Eastman School of Music, University of Rochester, emphasis in Literature
Juris Doctorate from the University of Wyoming 1998
Community Involvement
Susan is active in public service, both locally and at the state level, previously serving as board member and ex-officio legal counsel for the Casper Chamber of Commerce, the Wyoming Community Foundation, the Wyoming Symphony, and the Wyoming Arts Counsel. More recently, Susan was appointed in 2011 by Wyoming Governor Matt Mead as one of the five members of the Wyoming Cultural Trust Fund. Susan serves on the Board of Trustees of the Natrona County Library Foundation
Professional Affiliations
Wyoming Bar Association
Susan serves on the Wyoming State Bar's Fee Arbitration Panel
Appointed by Chief Justice Fox to serve on the Wyoming Supreme Court Judicial Ethics Advisory Committee