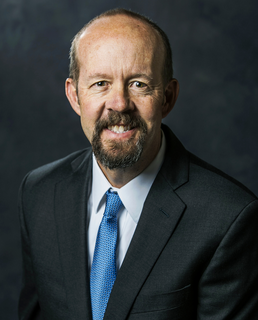 Neil G. Westesen
Office:
Helena
Representative Matters
Sunnyside Gold Corporation
Burlington Northern Santa Fe Railroad Corporation
Intrinsik Architecture
Neil Westesen is a Litigation Partner in the firm's Helena office. He was the firm's Managing Partner from 2011 through 2016 and served on the Firm's three person Executive Committee for several years before that. Neil's litigation practice includes significant environmental litigation arising out of the 2015 Gold King Blowout in Colorado. His construction practice involves the representation of architects, engineers, owners, contractors, and sureties. In addition, he has a significant Indian law practice representing industry clients in negotiations with and litigation against Indian tribes. He has represented several attorneys in legal malpractice defense matters. He has served as a mediator in various construction disputes. He has tried cases in Montana and Wyoming and has an extensive appellate practice.
Practice Areas
Construction Law
Professional Liability

Energy & Minerals Projects & Transactions

Mining – Hard Rock, Coal and Industrial Minerals
Litigation and Administrative Proceedings

Natural Resources and Environmental Law
Bar Admission
Montana 1991
U.S. District Court, District of Montana 1991
U.S. Supreme Court
U.S. Tax Court
U.S. Bankruptcy Court
9th Circuit of Appeals
DC Circuit Court of Appeals
Education
1991 – J.D. with Highest Honors, University of Colorado, Order of the Coif, ranked first in class.
1988 – B.A. with Highest Honors, University of Montana
Prior Experience (Employment)
Neil has litigated cases for 30 years. In addition, he co-chaired the Rocky Mountain Law Foundation Special Institute on Natural Resources Development on Indian Land in 2006 and spoke on tribal jurisdiction at the RMMLF Special Institute in 2011. He again co-chaired the RMMLF Indian Law Special Institute in September of 2017 and was the Public Lands Section chair for the RMMLF 2017 Annual Institute. He is co-chairing the Foundations Natural Resources and Energy Litigation special institute in 2022. Over the years, he has spoken to various meetings of attorneys and industry professionals on environmental law, construction law, and Indian law, including the RMMLF, the State Bar of Montana, the American Institute of Architects, the CNA Annual Meeting of Invited Attorneys, the AEMA, and at the University of Vermont. He has appeared in numerous cases heard before the Montana Supreme Court, as well as federal courts in Montana, the 9th Circuit, the D.C. Circuit Court of Appeals, and the U. S. Supreme Court. A complete listing of reported decisions is available upon request.
Honors & Awards
Member, American Law Institute
"AV" rating from Martindale Hubbell
Best Lawyers in America for Construction Law, Litigation – Construction, and Native American Law
Best Lawyers – Lawyer of the Year 2023 – Construction
Mountain States Super Lawyer for Construction Litigation, Native American Law, and Environmental Litigation.
Rocky Mountain Mineral Law Foundation Trustee at Large, (2011-2014)
Rocky Mountain Mineral Law Foundation Board of Directors (2017-2019)
Rocky Mountain Mineral Law Foundation Secretary (2020-2021)
Community Involvement
Bridger Ski Foundation Board Member and Vice President (2005-2013)
Bridger Ski Foundation Nordic Committee chair (2005-2009)
Last Chance Nordic Ski Club
Professional Affiliations
Rocky Mountain Mineral Law Foundation
American Bar Association
Montana Defense Trial Lawyers
State Bar of Montana
State Bar of North Dakota
Presentations & Publications
Neil has authored or co-authored numerous papers on Environmental law, Indian law, and Construction law and spoken to various groups on those topics. A complete list of publications and presentations is available on request.
Reported Decisions / Cases
A complete list of reported decisions is available upon request.